Tour des critiques sur State of Decay 2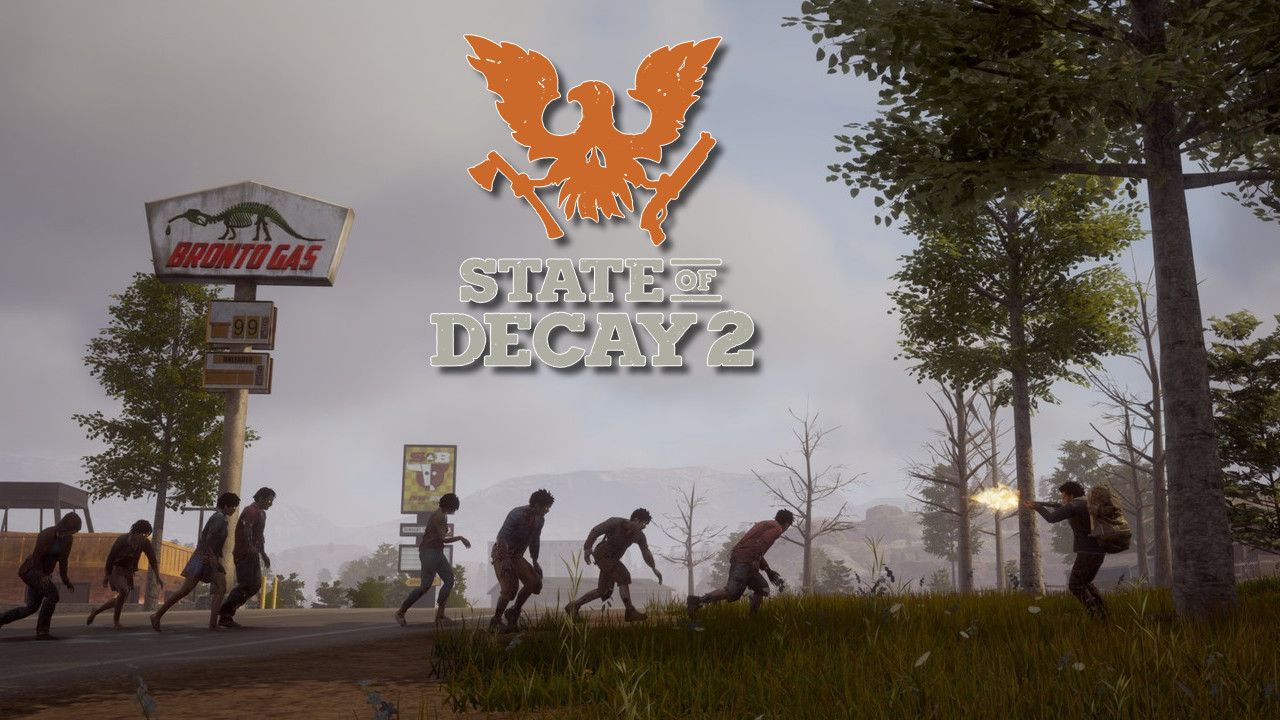 La suite du jeu de survie de zombis en monde ouvert de Undead Labs ne sera pas lancé avant la semaine prochaine, mais les critiques publient déjà leurs opinions sur State of Decay 2. Si vous êtes de ceux sont impatients de savoir si le jeu est aussi bon que le prix demandé, alors vous êtes chanceux parce que nous avons rassemblé sur cette page les avis de critiques bien connus. Voici ce qu'ils en disent :
---
Tour des critiques sur State of Decay 2
---
IGN – 7.5/10
« Les cartes infestées de zombis de State of Decay 2 sont de bons endroits pour fouiller, se battre et survivre. Le combat est éminemment brutal et les zombis spéciaux inspirent une réelle peur de la mort permanente, même si le Fléau Sanguin se révèle être plutôt un reniflement. Mais les bugs sont tout aussi persistants que les zombis, et après une douzaine d'heures la répétition des deux finit par faire ressentir ses effets, rendant la tentation de rejouer plus limitée que ce à quoi on pourrait s'attendre avec un RPG sandbox. »
-Dan Stapleton
---
« State of Decay 2 est une simulation de survie qui pose toutes les questions du style « et si ? » que vous auriez pu avoir à propos de l'apocalypse zombie et, mieux encore, vous met au défi de répondre vous-même à la plupart d'entre elles. La situation n'a pas beaucoup changé par rapport au State of Decay original, hormis les visuels améliorés et l'intégration intelligente du jeu en ligne coopératif, mais le développeur Undead Labs a astucieusement évité les excès en préférant doubler et amplifier les forces du jeu en tant que pure sandbox de survie. »
-Alex Avard
---
« Les idées de base derrière State Of Decay sont toujours parfaitement saines et il est exact que vous pouvez prendre beaucoup de plaisir avec cette suite. Le problème est que presque tout ce plaisir vient du ridicule et de montrer à quel point c'est mal fichu. Cela peut sembler presque cruel mais finalement la dernière blague est pour vous, le joueur. »
-GameCentral
---
« State of Decay 2 se présente comme un jeu conçu pour les joueurs qui aiment faire des listes de contrôle et se débarrasser des tâches à long terme. Cette notion peut sembler contradictoire avec l'existence dans une apocalypse zombie, où la mort survient vite et souvent, mais s'engager dans le jeu sous cette perspective fait que ses aspects rudes ressemblent plus à des taches mineures. L'approche unique de State of Decay 2 en matière de survie et de gestion ne plaira peut-être pas à tout le monde, mais elle se perçoit certainement comme un instant de classique culte. »
-Ray Porreca
---
« Une amélioration par rapport à l'original, avec une offre beaucoup plus variée, mais State of Decay 2 souffre des combats répétitifs et d'une mauvaise communication entre les joueurs. Les amateurs de simulations de survie apprécieront sans doute le souci du détail et les exigences accrues en matière de soutien aux communautés, mais pour les joueurs plus occasionnels, le besoin constant de trouver des douzaines d'objets ou de ressources juste pour faire tourner les choses ne fera qu'ennuyer au fur et à mesure que vous poursuivrez. »
-Matt Kamen
---
« Si vous pouvez accepter une bonne dose de bugs, State of Decay 2 est une simulation de gestion extrêmement satisfaisante et imprévisible avec un solide jeu d'action et de survie à son sommet. L'interface utilisateur améliorée de cette suite, le nouveau composant multijoueur et les cartes supplémentaires l'aident à se démarquer de son prédécesseur, même si chaque instant est en grande partie le même. »
-Caty McCarthy
---
« Il y a encore beaucoup de plaisir à prendre avec State of Decay 2, surtout si vous avez aimé l'original. Le multijoueur a aussi l'air d'ajouter une touche amusante et nouvelle à la formule, et peut-être qu'avec certains TLC apportés par des correctifs, le jeu s'inversera et éclipsera l'original. Pour l'instant cependant, je recommande de le consulter sur Game Pass où vous obtiendrez le meilleur rapport qualité/prix. »
-Jason Faulkner
---
« State of Decay 2 est tout aussi amusant et rude que l'était le premier jeu en 2013. Il apparaît comme un jeu qui aurait bénéficié massivement de ressources supplémentaires durant son développement en raison de ses nombreuses imperfections techniques, mais même dans ce cas, sa base (améliorée dans cette suite) reste unique et amusante à jouer, en particulier avec des amis. C'est un de ces titres qui peut être décrit comme étant plus que la somme de ses parties. »
– Alessio Palumbo
---
« Contrairement au premier jeu, l'ensemble de State of Decay 2 ne surpasse pas la somme de ses éléments poussifs, soulignant plutôt leurs erreurs quand on touche au plus important. Juste « OK » ne suffit pas après tout ce temps, même s'il y a quelques scénarios amusants. Si vous n'avez pas pu obtenir assez du premier jeu, alors State of Decay 2 offre beaucoup de temps à perdre. Ne vous attendez pas à quelque chose de révolutionnaire, et encore moins d'incroyablement innovant dès le premier match, et vous ne serez pas trop déçu. »
-Ravi Sinha
---
Voilà ! Il semble que la grande partie des critiques aient apprécié le plaisir simple à avoir avec le jeu en tant que simulateur de The Walking Dead. Devoir survivre tout en prenant de lourdes décisions dans une terre désolée infestée de morts-vivants est certainement une bonne idée, et cela a assurément fonctionné pour le premier jeu. Cependant, la plupart des critiques ont également mis en évidence le nombre flagrant de bugs présents dans le jeu, ce qui a clairement enlevé beaucoup à l'expérience.
State of Decay 2 sort officiellement sur Windows 10 et Xbox One le 22 mai 2018. Ceux qui achèteront l'Ultimate Edition, qui regroupe le Season Pass avec le jeu de base, pourront jouer plus tôt à partir du 18 mai. Comme toujours, vous pouvez obtenir les meilleures offres, comme d'ailleurs pour n'importe quel jeu, juste ici sur Goclecd.fr.