Des nouvelles de The Ocean Cleanup : Le nettoyage est prêt à démarrer en 2018 !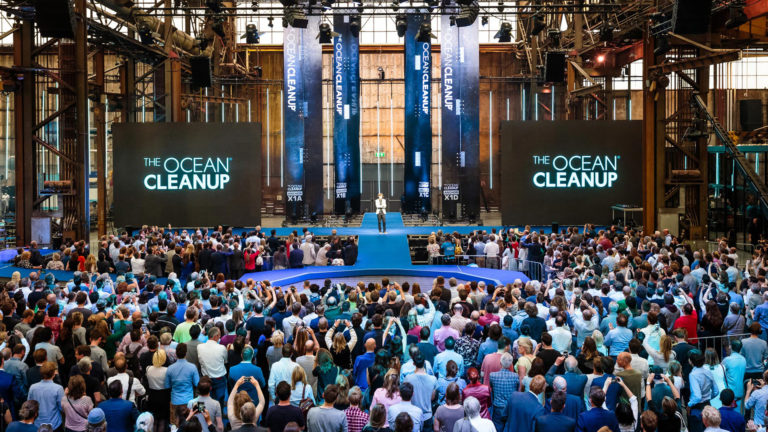 Bonjour à notre chère communauté de GocléCD ! Aujourd'hui nous vous apportons d'autres intéressantes nouvelles de The Ocean Cleanup ! L'équipe a récemment clos la manifestation The Next Phase qui a eu lieu le 11 mai 2017.
Nouvelles de The Ocean Cleanup
Cet évènement a permis à l'équipe de révéler ce sur quoi ils ont travaillé secrètement durant les deux dernières années : à des améliorations de la conception de leur système de nettoyage.
Selon la mise à jour sur leur site web, l'amélioration de la conception « leur permettra de commencer à extraire le plastique de la Grande Décharge du Pacifique d'ici 5 ans seulement,« dit le post.
Le nouveau concept utilisera des ancres marines pour s'assurer que leurs systèmes bougeront plus lentement que le plastique dans l'océan. Il sera transporté par une flottille de systèmes plutôt par un seul système massif.
Une autre bonne nouvelle est que durant la première moitié de 2018, ils commenceront à déployer les premiers systèmes de nettoyage, soit deux ans plus tôt que le calendrier prévu.
« Cette nouvelle technologie et la levée de fonds fructueuse nous permettent d'accélérer la production, le déploiement et l'extraction du plastique des océans. Les premières parties du pilote sont maintenant en production et le test du pilote débutera sur la côte ouest américaine avant fin 2017. Avec le premier déploiement dans la Grande Décharge du Pacifique dans la première moitié de 2018, nous commencerons le nettoyage avec deux ans d'avance.« 
Bravo à l'équipe de The Ocean Cleanup ! Pour en savoir plus sur leur action,
CLIQUEZ ICI
.