A propos de The Ocean Cleanup : Découvrez tout les détails !

Dernière mise à jour : The Ocean Cleanup mène une expédition aérienne
Pour appréhender l'ampleur de la tâche à laquelle ils sont confrontés, l'équipe de The Ocean Cleanup a mené une expédition aérienne qui a eu lieu entre septembre et octobre 2016. L'équipe était composée de 10 chercheurs, 3 techniciens de mesure et 7 personnels de navigation.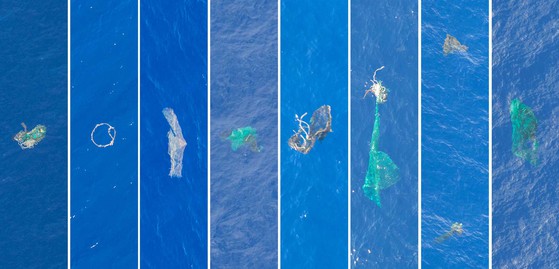 En utilisant une combinaison de capteurs perfectionnés et l'aide d'observateurs humains expérimentés, l'équipe a recensé les débris qu'ils pouvaient observer depuis Ocean Force One, un avion Hercules C-130. Volant à une vitesse de 140 nœuds et à une altitude de 400m, l'équipe a utilisé les données des capteurs qui l'ont aidée à convertir le comptage issu du relevé visuel en une estimation de poids. Ils se sont servis de la taille des objets détectés pour aboutir à cette estimation.
La vidéo ci-dessous montre ce qu'il s'est passé pendant l'Expédition Aérienne :
Le pilote de The Ocean Cleanup a dû prendre du service durant cette année.
---
The Ocean Cleanup : À la tête de la plus grande opération de nettoyage de l'histoire
La pollution par le plastique est un problème récurrent depuis maintenant des années, et il affecte non seulement nos océans, mais aussi ceux qui y vivent, et ceux qui en vivent. Ce problème touche des millions d'oiseaux marins et une centaine de milliers de mammifères marins chaque année. Il pose aussi des risques sanitaires aux humains et impacte également les industries (tourisme, pêche, etc.) dont l'existence repose sur nos eaux.
The Ocean Cleanup, une organisation basée à Delft, aux Pays-Bas, vise à « extraire, prévenir, et intercepter la pollution due au plastique en lançant le plus grand nettoyage de l'histoire ». Ils sont actuellement en train de développer la toute première méthode envisageable pour débarrasser nos océans du plastique grâce à l'utilisation de barrières flottantes en forme de V. Fondée en 2013 par Boyan Slat, âgé de 19 ans, l'organisation a aujourd'hui plus de 25 membres, et plus de 100 volontaires.
The Ocean Cleanup projette de conduire son opération de nettoyage d'ici à 2020. Son premier système pilote sera déployé dans l'océan au cours de cette année.
---
Alors comment pouvons-nous aider ?
GocléCD ambitionne de participer à cette grande cause, nous faisons donc appel à vous, nos utilisateurs, pour prendre aussi part à cette initiative en donnant quelques-uns de vos points GocléCD.
Vos points GocléCD serviront grandement. Pour chaque Point que vous donnez, GocléCD les converti en euros et les verse à The Ocean Cleanup pour leur permettre de couvrir les coûts de la préparation du nettoyage de 2020. En plus de cela, nous avons créé une loterie où vous pouvez gagner 1 jeu de votre choix dans votre Liste de Souhaits. Vous pouvez obtenir plus de détails sur notre Page de Loterie Caritative de GocléCD.