My Hero: One's Justice 2 Villains introduits dans une nouvelle bande-annonce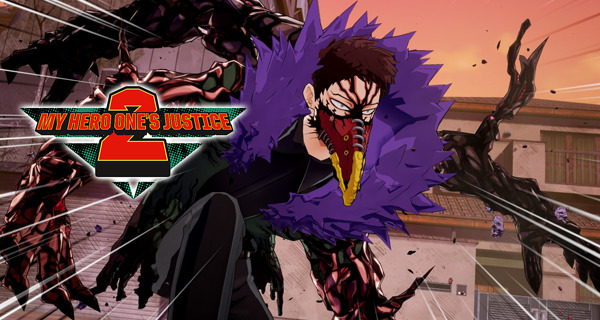 Les méchants de The My Hero : One's Justice 2 ont été présentés avec une nouvelle bande-annonce sortie par Bandai Namco.
---
---
La nouvelle vidéo présente Kai Chisaki, Tomura Shigaraki, ainsi que Mr. Compress et Twice de la League of Villains comme certains des méchants de My Hero : One's Justice 2. Un nouveau gameplay a également été partagé. Si vous étiez fans de l'anime/manga My Hero Academia, vous savez que les méchants du jeu ont des pouvoirs assez impressionnants. Vous pouvez voir leurs mouvements ci-dessous :
My Hero : One's Justice 2 est un jeu de combat en arène en 3D qui comprendra environ 40 personnages jouables, dont Isuku Midoriya, All Might, Katsuki Bakugo et bien d'autres. Beaucoup de ces personnages sont des adolescents inscrits dans une école privée pour être formés à la prochaine génération de héros.
Les personnages ont des pouvoirs spéciaux, appelés Quirks, qui sont uniques à chaque personnage.
Le lancement de My Hero One's Justice 2 est prévu pour le 12 mars au Japon, d'abord sur PlayStation 4, Xbox One et Nintendo Switch. Le jeu sera lancé le lendemain pour le reste du monde le 13 mars et il sera disponible pour PC via Steam, PlayStation 4 et Xbox One. La précommande du jeu sera accompagnée de déblocages anticipés pour Izuku Midoriya Full Cowling 100% et Kai Chisaki Version 2. Nomu sera également disponible lors de la précommande.