Final Fantasy XV Gold, un DLC et une bande-annonce révélés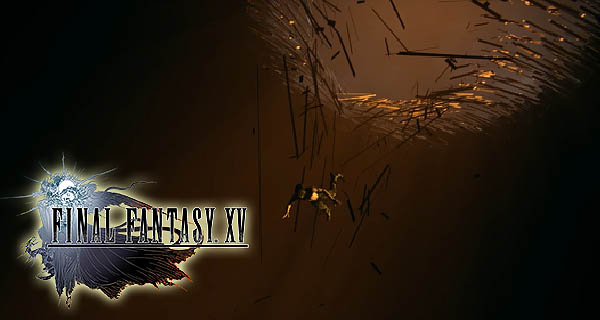 Final Fantasy XV Gold
Le tant attendu Final Fantasy 15 est « passé gold« . Ce qui signifie que le jeu est enfin complet et prêt à être distribué.
Avec cette annonce paraît également une superbe bande-annonce numérique intitulée « Omen« . Cette magnifique bande-annonce est une collaboration de l'équipe de Final Fantasy XV et de Digic Pictures. Digic Pictures est l'équipe qui a réalisé Kingsglaive. La vidéo dure environ quatre minutes et demi. Elle montre Noctis en train de vivre un cauchemar faisant en quelque sorte office de présage. Les scènes se fondent les unes dans les autres de façon quelque peu confuse. Au final, c'est une prophétie de ce qui doit arriver au père de Noctis, King Regis. Laissez-vous émerveiller par la remarquable mais troublante bande-annonce ci-dessous.
Une annonce du DLC du jeu est parue aussi sur Twitter. Il peut acheté seul ou comme partie du Season Pass.
Not only will there be online multiplayer but also episodes that focus on Gladio, Ignis & Prompto & they will all be playable in the DLC

— Final Fantasy XV (@FFXVEN) October 27, 2016
Le Season Pass comprendra trois épisodes. Chacun d'eux concerne les camarades de Noctis, chacun ayant un style de jeu unique ainsi que de toutes nouvelles aventures. Le premier est l'Épisode Gladiolus, suivi de l'Épisode Ignis puis par l'Épisode Prompto. Une fois tous les épisodes parus, le pack d'extension appelé Comrades sera lancé. Comrades est un mode coopératif en ligne qui peut rassembler jusqu'à 4 joueurs. Vous aurez le loisir de jouer en groupe en choisissant parmi Noctis, Gladiolus, Ignis et Prompto.
Final Fantasy XV est attendu pour le 29 novembre 2016 et est disponible pour PlayStation 4 et Xbox One.