Le chameau Chocobo d'Assassin's Creed Origins, de nouvelles épreuves dévoilées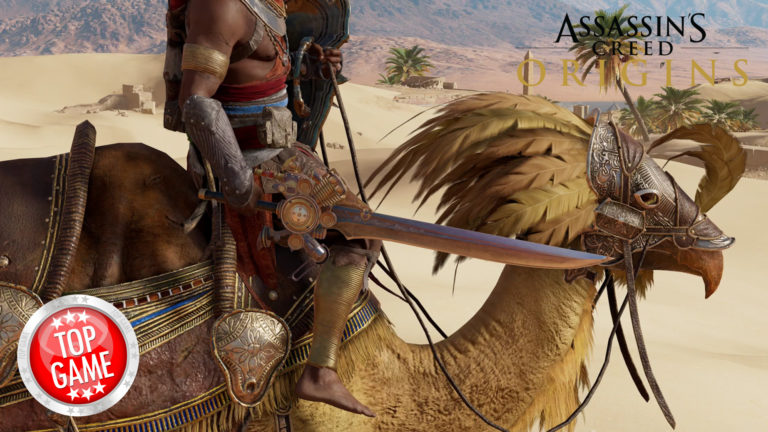 Assassin's Creed Origins est sérieux avec son croisement avec Final Fantasy. Les joueurs qui complètent une quête avec succès pourront obtenir une nouvelle monture – une sorte d'hybride Chameau Chocobo !
---
---
Selon Ubisoft, les joueurs pourront découvrir « quelques secrets depuis longtemps oubliés » dans la région de Giza à partir du 19 décembre. Les joueurs devront visiter la région de Giza et consulter la mini-carte de mission. Sur celle-ci, ils trouveront une tombe sur le thème de Final Fantasy XV ainsi qu'une mission « Gift From the Gods ». C'est à l'intérieur de cette tombe que les joueurs devront résoudre une énigme afin d'obtenir la monture Chameau Chocobo ainsi que la Noctis' Engine Blade of Noctis et le Gladio's Ziedrich Shield.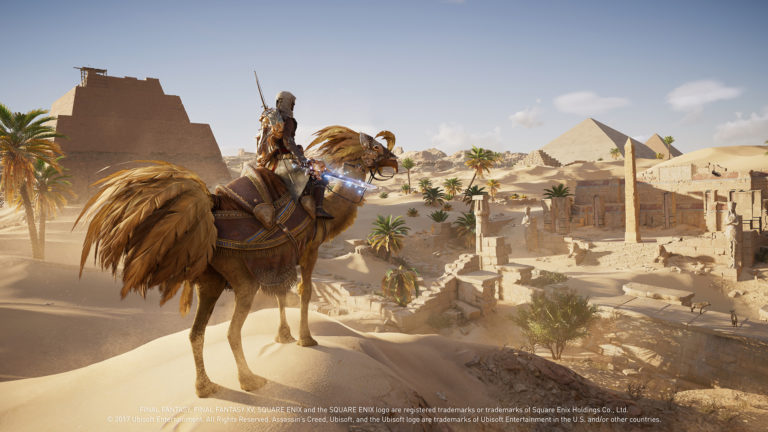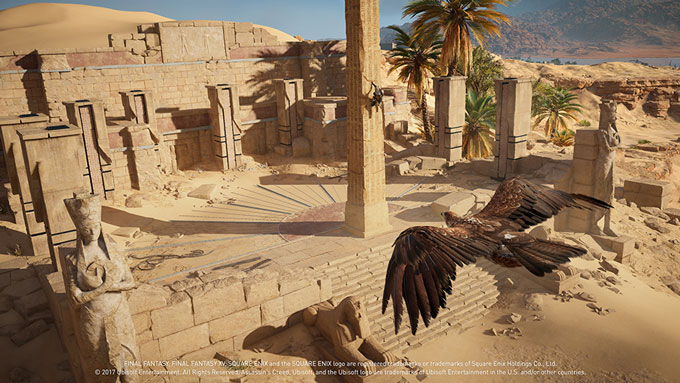 En outre, comme annoncé précédemment, les joueurs pourront faire face aux trois dieux des Trials of the Gods précédents jusqu'au 26 décembre 2017. Si vous avez raté l'occasion de les combattre, c'est là votre chance de le faire. Voici où vous trouverez chacun d'eux :
Anubis – La Grande Mer de Sable.
Sobek – Herakleion Nome.
Sekhmet – Le Désert Desheret.
Il y a également un Challenge Communautaire en conjonction avec ces épreuves, et vous souhaiterez sans doute vous y joindre. Vous pouvez lire plus d'information sur ceci ICI.
Que pouvez-vous dire au sujet du Chameau Chocobo ? Donnez-nous vos avis dans les commentaires !