C'est le 10e anniversaire de Respawn Entertainment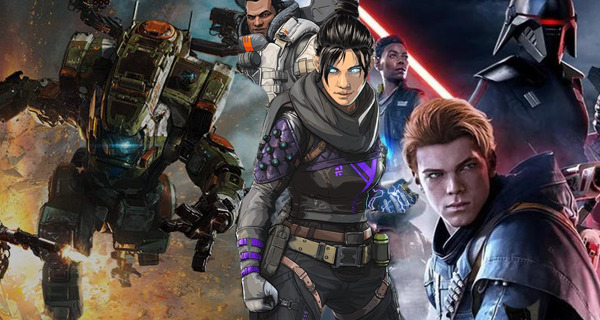 Respawn Entertainment fête son 10e anniversaire. Ils sont le studio à l'origine de grands jeux tels que Star Wars Jedi : Fallen Order, Apex Legends et Titanfall.
Dans un post, le patron de Respawn, Vince Zampella, a écrit : « C'est incroyable de voir Respawn et le groupe de personnes talentueuses continuer à grandir, de l'équipe initiale de tir multijoueur à la première personne à quelque chose qui est tellement plus aujourd'hui. Notre croissance souligne notre désir d'innover et de défier les conventions en ayant créé des campagnes solo primées, un jeu de bataille royale massif, amusant et gratuit avec des personnages et une histoire uniques livrés grâce à un service en direct robuste, et même une expérience de RV immersive à venir plus tard cette année ».
Zampella a également ajouté : « Si l'année dernière est un témoignage, nous prévoyons de continuer à proposer de nouveaux jeux géniaux pour que nos fans puissent en profiter pendant des années. L'année 2019 a été l'une des plus mémorables à ce jour, depuis le lancement d'Apex Legends en février jusqu'à la révélation de Medal of Honor : Above and Beyond et la sortie de Star Wars Jedi : Fallen Order. Bien sûr, nous ne pouvons pas oublier Titanfall, qui est proche et cher à tout le monde ici à Respawn, car c'est la franchise qui a vraiment aidé à mettre le studio sur la carte et à montrer au monde le calibre des jeux que nous voulons faire. Steve Fukuda et son équipe ont contribué à donner vie à cette série ».
Comme Titanfall est un titre cher à tous, Zampella a été interrogé sur l'avenir de l'univers Titanfall dans une interview avec l'IGN. Il a déclaré : « Il n'y a rien en cours de développement actuellement. Mais il est toujours là. Vous voyez des petits bouts de choses qui reviennent [à travers les traditions dans Apex Legends]. À un moment donné, j'aimerais personnellement voir une sorte de résurrection. Nous verrons si je peux y parvenir. »
Quelle que soit la prochaine étape pour le studio, nous sommes très enthousiastes. Joyeux 10e anniversaire de Respawn Entertainment ! Que les années à venir soient nombreuses.