Voici ce que Bethesda a annoncé et montré à l'E3 2018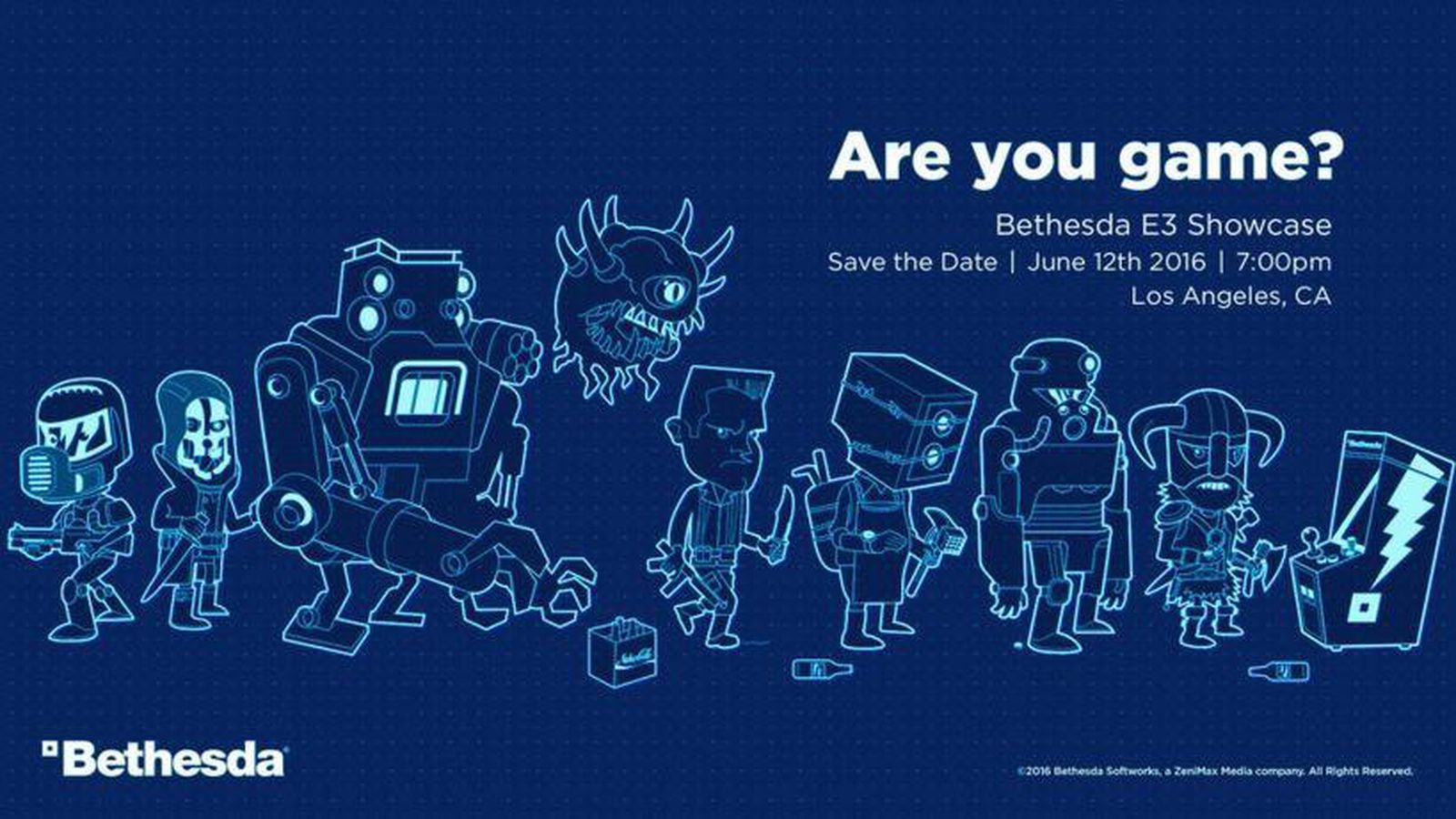 Bethesda E3 2018
L'E3 en cours à tellement de choses et de nombreux jeux annoncés dont Bethesda qui a procuré l'un des meilleurs spectacles jusqu'à présent. L'éditeur le mieux coté pour leurs jeux sur Metacritic a diffusé d'énormes annonces et a montré quelques nouvelles séquences de jeux à venir. Au cas où vous auriez manqué tout cela, voici un aperçu de la façon dont Bethesda a volé la vedette.
RAGE 2
Après une performance très animée de la part de la star du rock Andrew WK, Bethesda a dévoilé des séquences du gameplay de Rage 2, leur prochain jeu de tir post-apocalyptique en monde ouvert. Le jeu est co-développé par iD Software et Avalanche Studios, ce dernier étant connu pour créer d'énormes jeux en monde ouvert tels que la série Just Cause. Voici un aperçu du rythme rapide des fusillades et des véhicules de combat du jeu :
THE ELDER SCROLLS LEGENDS
Le jeu de cartes numériques de Bethesda, basé sur la franchise The Elder Scrolls, recevra des visuels remaniés et arrivera sur Xbox One, PS4 et Switch plus tard cette année. Voici un aperçu des nouveaux graphiques :
THE ELDER SCROLLS ONLINE DLC
Zenimax a parlé de DLC à venir pour son MMORPG Elder Scrolls. Le prochain qui sortira est un DLC de donjon basé sur des loups-garous appelé Wolf Hunter. Puis plus tard dans l'année, ils sortiront Mirkmire, qui ramènera les joueurs à Black Marsh pour en apprendre plus sur le folklore et la culture argonienne. Aucune date de sortie officielle pour les deux DLC n'a été donnée.
DOOM ETERNAL
Un tout nouveau jeu DOOM est en préparation et devrait faire en sorte que le héros soit beaucoup plus puissant, en doublant le nombre de démons et en apportant l'enfer sur Terre. DOOM Eternal fera ses débuts officiels au Quake Con en août de cette année. Voici le teaser qu'ils ont montré pendant le spectacle :
QUAKE CHAMPIONS
Quake Champions
, prétendant être l'eSport original, offrira plus de compétitions pour le jeu. De nouvelles fonctionnalités ont également été ajoutées pour faciliter le jeu entre amis et en famille. Cette semaine, tout le monde peut s'inscrire à la version free-to-play et commencer à jouer tout de suite. Le meilleur est que si vous téléchargez dans la semaine, vous pourrez jouer gratuitement jusqu'au lancement et au-delà. Voici la dernière bande-annonce du jeu de tir compétitif :
PREY DLC
Bethesda a annoncé qu'une nouvelle mise à jour pour Prey a été publiée durant le spectacle, y ajoutant 3 nouveaux modes – le Mode Histoire, le Nouveau Game Plus et le Mode Survie. Un nouveau DLC rejouable à l'infini appelé Mooncrash a également été lancé lors du spectacle. Les joueurs tenteront d'échapper à la lune et chaque partie sera unique. Les ennemis changent, les conditions de l'environnement également beaucoup, et vous mourrez très probablement de nombreuses fois. Voici la bande-annonce du DLC :
Un autre DLC appelé Typhon Hunter est en préparation. C'est une expérience multi-joueurs de cache-cache où 1 joueur joue contre 5 autres qui incarnent des mimics. Il y aura également une version VR de ce DLC comprenant un mode solo orienté vers la résolution d'énigmes.
WOLFENSTEIN YOUNGBLOOD
Le prochain Wolfenstein sera un jeu de tir coopératif mettant en vedette les filles jumelles de BJ. Le jeu sera jouable seul ou avec un ami. Pas grand chose d'autre n'a été révélé ou montré à propos du jeu, mais voici un teaser qu'ils ont présenté pendant le spectacle :
Un autre jeu Wolfenstein appelé Cyber ​​Pilot a été annoncé. C'est un jeu de réalité virtuelle où les joueurs ont le rôle d'un hacker qui prend le contrôle des robots nazis et les retourne contre leurs maîtres.
FALLOUT 76
Ce jeu a été présenté juste avant le E3 et le Directeur du Jeu Todd Howard a révélé beaucoup de détails à son sujet. 76 sera un jeu de tir multijoueur en ligne placé avant chaque autre jeu Fallout. Le jeu se déroule en Virginie Occidentale où les résidents de Vault 76 viennent juste d'ouvrir la porte et sortent pour la première fois depuis 25 ans. Le jeu vous permet de construire où vous voulez dans le monde du jeu, mais les monstres mutés peuvent venir et tout détruire. En outre, il existe quelques armes nucléaires dispersées dans le jeu que les joueurs peuvent utiliser pour cibler n'importe quoi. Voici la bande-annonce du jeu :
THE ELDER SCROLLS ONLINE BLADES
Un nouveau jeu Elder Scrolls a été annoncé pour plus tard dans l'année. Blades est un jeu Elder Scrolls en mode solo de qualité console qui est gratuit et débarque sur les plateformes iOS, Android et VR. Le jeu propose un donjon sans fin, une arène pour PVP, et un mode de construction de ville. Voici la présentation du jeu directement depuis l'E3 :
STARFIELD
Bethesda a annoncé une nouvelle franchise, leur première entièrement originale depuis 25 ans. En dehors du titre, rien d'autre n'a été révélé. Voici le teaser du jeu :
THE ELDER SCROLLS 6
Enfin, pour terminer la présentation sur une très bonne note, Todd Howard a révélé que le sixième numéro de Elder Scrolls est en préparation. Le jeu est actuellement en pré-production, il pourrait donc paraître d'ici quelques années. Voici un aperçu de l'annonce du jeu :
---
Et c'est tout. Si vous n'êtes pas enthousiasmé par toutes ces annonces Bethesda e3 2018, vous devriez peut-être consulter un médecin. Ou peut-être pas, parce que vous allez devoir épargner tout votre argent pour tous ces grands jeux qui vont sortir bientôt. Comme toujours, vous pouvez trouver les meilleures offres pour les jeux Bethesda, ainsi que pour tous les autres jeux, ici même sur goclecd.fr.