Shaka mène les Zoulous au combat dans Civilization 6 Rise and Fall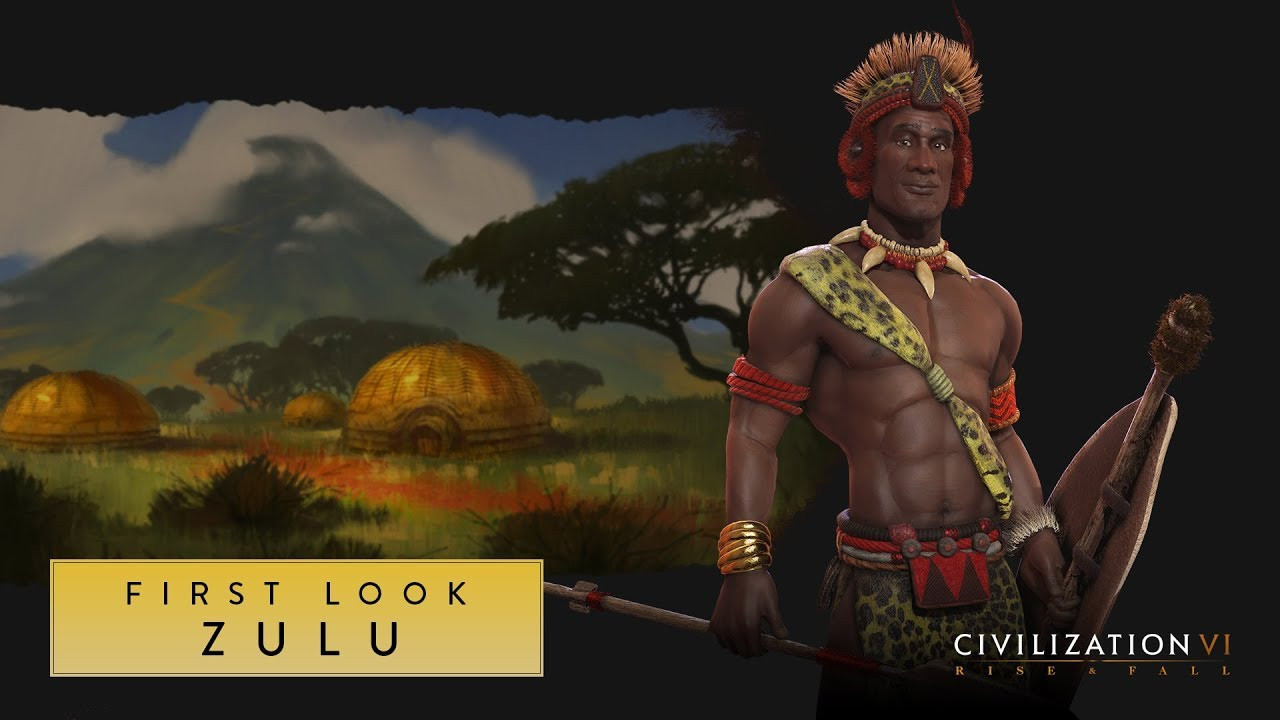 Firaxis a dévoilé une autre civilisation à rejoindre le champ de bataille avec la sortie de la première extension pour leur jeu de stratégie à base de tours. Civilization 6 Rise and Fall verra Shaka menant les zoulous s'emparer du reste des empires en herbe du jeu.
---
En tant que l'un des monarques les plus influents du royaume zoulou, il a eu une attitude de guerrier parmi les zoulous et introduit des armes plus efficaces pour le combat. Dans le jeu, le talent spécial de leader de Shaka est « Amabutho« , qui lui permet de former à l'avance des Unités militaires et des Armées avec un bonus de Force en Combat de Base.
La compétence unique des zoulous, Isiborgo, booste la Loyauté des villes conquises avec des unités en garnison. Toute unité utilisée pour conquérir une ville est également améliorée en Unité militaire ou Armée (aussi longtemps que les Civils nécessaires sont débloqués).
Leur unité spéciale est l'Impi. Elle remplace le piquier et bénéficie d'un moindre coût comparée aux unités de la même époque, d'un coût de maintenance moins élevé, d'un boost d'XP, et d'un bonus d'encadrement accru.
Enfin, le district unique de civilisation est l'Ikanda. Il remplace le campement et procure du logement additionnel. De plus, il peut vous aider à rassembler rapidement des forces en construisant Unités militaires et Armées une fois que vous avez requis Civils et Technologies.
Civilization 6 Rise and Fall est sorti aujourd'hui, le 8 février, exclusivement sur PC.