Review de Yooka-Laylee and the Impossible Lair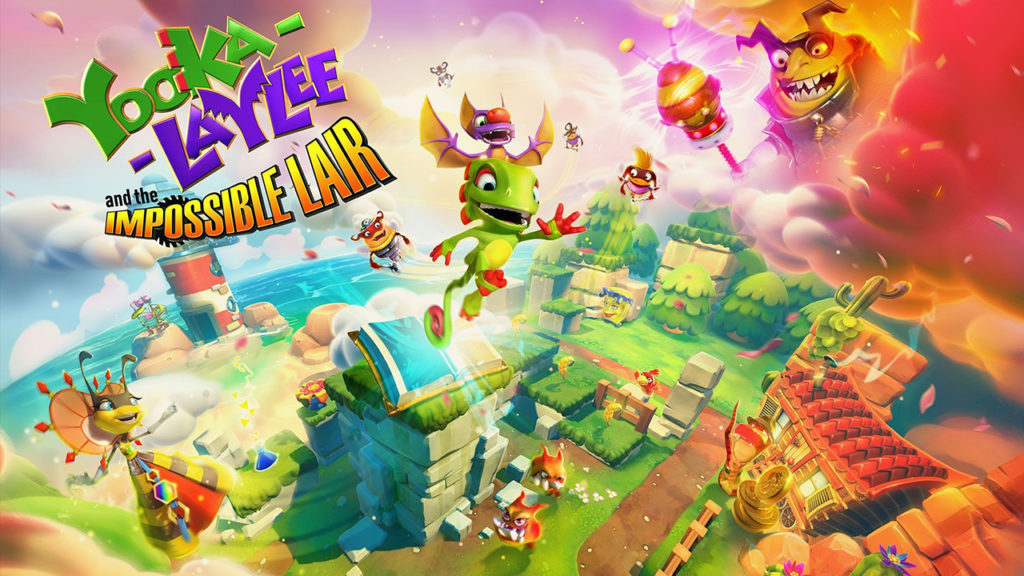 Playtonic Games joue avec une autre saveur de nostalgie avec son dernier titre, Yooka-Laylee and the Impossible Lair. Alors que Yooka-Laylee original tentait de faire revivre la plateforme 3D des années 90 à partir de titres classiques comme Banjo-Kazooie, la suite se concentre maintenant sur la plateforme 2D qui rappelle les titres classiques de Donkey Kong Country.
---
---
Alors, comment ce changement de perspective a t-il fait face aux goûts scrutateurs des critiques de jeux vidéo ? Eh bien, voici un résumé des critiques des médias les plus populaires, pour vous aider à décider si ce jeu est pour vous.
Avant le résumé, profitez de la bande-annonce de lancement du jeu ci-dessous :
« Yooka-Laylee and the Impossible Lair réduit le duo dynamique à une perspective en 2.5D pour offrir un des meilleurs platformers que nous ayons vu depuis des années. »
– David Jagneaux
---
« Solide et a définitivement un public. Il pourrait y avoir des défauts difficiles à ignorer, mais l'expérience est amusante. »
– Brett Makedonski
---
« Playtonic resserre sa nostalgie des plates-formes et tourne son regard vers l'avenir. »
– Tom Phillips
---
« Impossible Lair est certainement une meilleure tentative pour capturer la magie des platformers que la première tentative de Yooka-Laylee, mais ce n'est toujours pas remarquable. »
– Alessandro Barbosa
---
« Yooka-Laylee and the Impossible Lair n'a pas le charme du jeu original, et son dernier défi est plus fastidieux qu'éprouvant. »
– Hayden Dingman
---
« Ce charmant jeu de plates-formes 2D n'est pas sans défauts, mais grâce à la variété de son gameplay et à sa conception intelligente, c'est une suite logique au premier titre de Playtonic. »
– Neal Ronaghan
---
« Bien que le jeu ne soit en aucun cas innovant, c'est une expérience extrêmement agréable qu'aucun fan de jeux de plateforme ne devrait se refuser. »
– Francesco De Meo
---
« Yooka-Laylee and the Impossible Lair est un fantastique effort de deuxième année qui rend hommage au passé de Rare et fait de Playtonic l'un des studios les plus intéressants du Royaume-Uni. »
– Chris Scullion
---
Et voilà, vous l'avez ! La plupart des critiques semblent d'accord sur le fait que malgré quelques défauts, le passage à la 2D a été très positif pour le titre. Il est également très utile que le jeu fonctionne très bien sur les quatre plates-formes sur lesquelles il est disponible. Si vous êtes un fan des jeux de plates-formes, en particulier des titres classiques de Donkey Kong Country, vous ne voudrez pas manquer ce jeu.
Yooka-Laylee and the Impossible Lair est maintenant disponible sur PC, Xbox One, PlayStation 4 et Switch.