World of Warcraft Legion se vend à 3.3 millions en 24 heures après sa sortie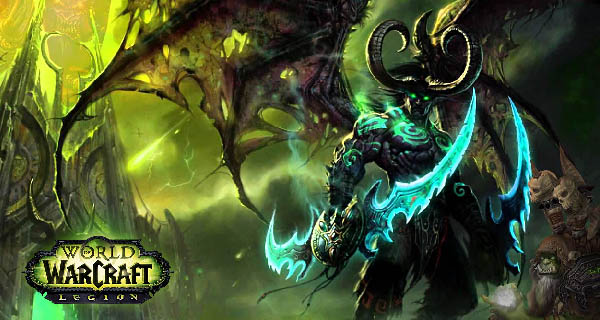 Blizzard a fait les comptes et leur nouvel extension World of Warcraft Legion a effectivement atteint les 3.3 millions de ventes le premier jour de sa sortie. Il n'établit pas vraiment un nouveau record, mais il fait jeu égal avec celui de World of Warcraft Cataclysm de 2010.
Bien que WoW Legion égale les ventes de Cataclysm pour le premier jour, il le dépasse en nombre de joueurs.
Le travail acharné des développeurs du jeu a payé vu les chiffres annoncés dans les premières 24 heures de son lancement. Le PDG de Blizzard Mike Morhaime a déclaré « Nous avons travaillé dur pour que cette extension de World of Warcraft soit la meilleure, et nous avons hâte de procurer aux joueurs encore plus de contenu en dévoilant l'histoire épique de Legion dans les mois à venir« .
World of Warcraft Legion aura aussi un nouveau patch intitulé Return to Karazhan. Il comprend un nouveau donjon mythique à cinq joueurs, un tout nouveau raid appelé Trial of Valor, ainsi que de nombreuses nouvelles quêtes. Aucune date spécifique n'a été annoncée pour sa sortie. Nous sommes toutefois presque sûrs que ce sera très bientôt.
---
Êtes-vous surpris que World of Warcraft Legion ait atteint autant de ventes et de joueurs ? Ou est-ce quelque chose à laquelle vous vous attendiez ? Partagez vos avis avec nous dans les commentaires ci-dessous.