World of Warcraft Classic lance un toast pour son 15ème anniversaire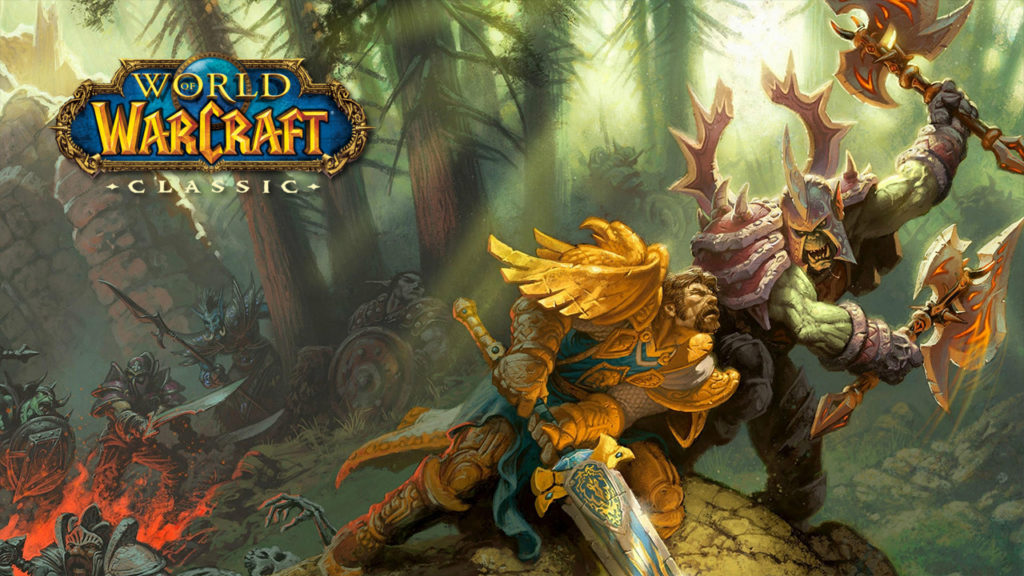 Leeroy Jenkins, Hodor, Ronda Rousey et Matt Mercer entrent dans un bar… On dirait le début d'une bonne blague, non ? Eh bien, Blizzard n'essaie pas d'être drôle, mais ils ont réuni les quatre pour porter un toast à l'occasion du 15e anniversaire de World of Warcraft. Coïncidence, ce jalon impressionnant marque également le lancement de World of Warcraft Classic.
---
---
Ce n'est pas vraiment un bar, c'est plutôt une taverne, ce qui est plus approprié de toute façon. Mais, vous voyez certainement les quatre visages familiers dans la vidéo. Hodor, en particulier, a suscité des commentaires humoristiques attribuant au personnage emblématique pourquoi il est si difficile de franchir les « portes » des serveurs.
Voici la vidéo complète pour que vous puissiez en profiter :
Blague à part, les joueurs se sont retrouvés dans ce qui semble être des files d'attente interminables pour accéder aux serveurs et prendre certaines quêtes. Beaucoup de joueurs, cependant, semblent prendre plaisir à faire la queue en disant que c'est comme au bon vieux temps, car les joueurs se parlent entre eux en attendant. Apparemment, après tant d'expansions, le sens de la communauté a disparu et les joueurs de Classic sentent que le retour à la LPDM d'antan pourrait tout simplement rapprocher les joueurs de nouveau ensemble.
World of Warcraft Classic est maintenant disponible et vous n'aurez besoin que d'un abonnement WOW actif pour y accéder.