Voici les plus grandes bandes-annonces et les révélations de The Game Awards 2019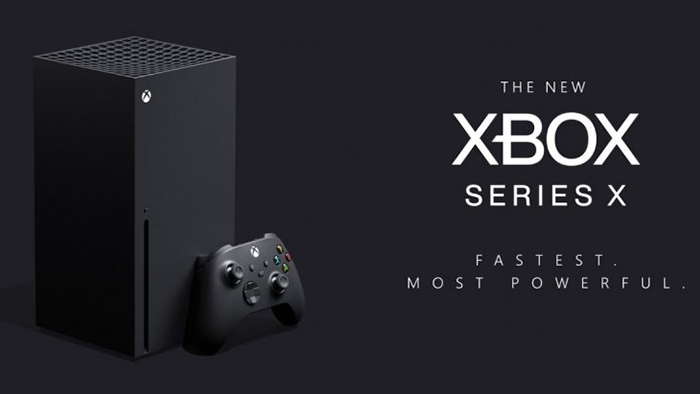 Bien que plusieurs aient suivi The Game Awards 2019 cette semaine pour soutenir leurs jeux préférés, beaucoup plus probablement ont fait de même en prévision de l'annonce de nouveaux jeux, des mises à jour sur les prochains jeux et des premières de nouvelles bandes-annonces. Donc, au cas où vous auriez manqué le spectacle en direct, nous avons compilé quelques-unes des meilleures bandes-annonces et révélations de ce spectacle pour vous ci-dessous :
Xbox Series X
Microsoft a finalement abandonné le nom de Project Scarlett et a dévoilé la Xbox Series X. Nous ne sommes pas fans de ce nom, mais nous aimons l'esthétique. De part en part, on dirait que la nouvelle Xbox est en fait un petit PC de forme. Oh, et oui, vous pouvez le placer sur votre meuble TV horizontalement.
Senua's Saga Hellblade 2
Depuis que Microsoft est allé et a annoncé leur prochaine console, il semblait approprié d'annoncer au moins un jeu qui est à venir pour elle aussi. Senua's Saga Hellblade 2 est le premier jeu confirmé pour la série X et il semble encore plus sombre que l'original. La bande-annonce ci-dessus est censée être équipée du moteur de série X.
Godfall
Bien sûr, Sony n'a pas laissé Microsoft monopoliser tous les feux de la rampe pendant l'événement. Même s'ils n'ont pas dévoilé la PS5, ils ont annoncé le premier jeu à venir sur leur prochaine console – Godfall. Il s'agit d'un jeu de « pillage fantastique à la troisième personne axé sur le combat en mêlée« . Le jeu sera aussi sur PC.
Prologue
Au cas où vous vous demanderiez ce que Brendan « Playerunknown » Greene a fait depuis qu'il a laissé PUBG entre les mains de PUBG Corp, lui et son nouveau studio ont taquiné un nouveau jeu appelé « Prologue » pendant le spectacle. Le teaser de 30 secondes était plus une démo technique montrant des visuels et des effets impressionnants plutôt qu'une véritable révélation.
League of Legends Stories
Riot a créé un nouveau label de publication appelé Riot Forge qui permettra aux développeurs de créer des jeux dans l'univers de League of Legends. Riot a annoncé deux de ces titres, Ruined King et Convergence. Nous avons placé le teaser pour Ruined King au-dessus.
Ghost of Tsushima
Sony a présenté un autre jeu lors de la remise des prix sous la forme d'une exclusivité PS4 Ghost of Tsushima. La bande-annonce de quatre minutes et demie a présenté un peu de l'histoire du jeu et ses visuels impressionnants. Ce qui est encore mieux, c'est que nous avons maintenant une fenêtre de sortie à surveiller – l'été 2020.
Final Fantasy 7 Remake
Bien qu'il y ait déjà eu plusieurs bandes-annonces pour Final Fantasy 7 Remake, nous en avons enfin une intégrale qui se concentre sur le protagoniste principal, Cloud Strife. Il y a beaucoup à aimer ici, surtout si vous êtes un fan de l'original. Si vous espérez voir plus de gameplay, cependant, celui-ci ne fera pas grand chose pour vous.
Cyberpunk 2077
CD Projekt Red a profité de son temps sous les projecteurs pendant le spectacle pour mettre en valeur la musique du Cyberpunk 2077. Ils ont également révélé les artistes qui ont prêté leurs talents pour la bande originale qui comprend Refused, Run the Jewels, Grimes et Ilan Rubin.
Gears Tactics
Xbox Game Studios a enfin donné une mise à jour sur le spin-off presque oublié, Gears Tactics. Non seulement nous avons obtenu une bande-annonce impressionnante, mais nous avons également obtenu une date de sortie solide – le 28 avril 2020. Le jeu semble offrir une expérience Gears authentique, même s'il s'agit d'un genre totalement différent.
Fast & Furious Crossroads
Vin Diesel et Michelle Rodriguez sont brièvement montés sur scène pour annoncer un nouveau jeu Fast & Furious. Celui-ci ne sera pas un simulateur de course, mais plutôt un simulateur de vol. De nombreux personnages des films sont prêts à apparaître, y compris les deux étoiles qui ont annoncé le jeu. Il est prévu qu'il arrive en mai 2020.
---
Bien qu'il ne s'agisse pas de la gamme de bandes-annonces la plus impressionnante de l'histoire des Game Awards, il est clair que la Xbox Series X a volé la vedette. Même avec son nom déroutant, on dirait que la prochaine génération ne sera pas aussi unilatérale que l'actuelle. Maintenant, c'est à Sony d'apporter son A-game avec l'annonce de la PS5.
Êtes-vous excité pour la Série X ? Quelle révélation ou bande-annonce a été votre préférée ? Faites-nous part de vos commentaires dans les commentaires ci-dessous.