La vidéo de Styx Shards Of Darkness montre comment Styx a germé.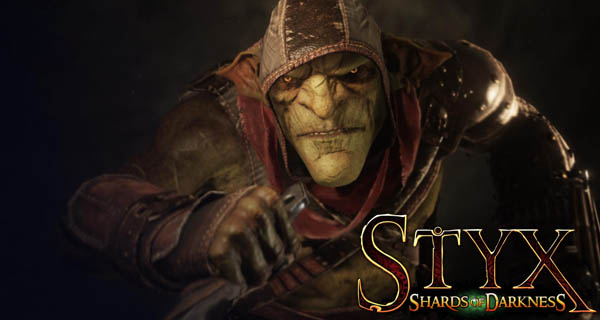 La nouvelle vidéo de The Styx Shards Of Darkness vous permet de comprendre comment Styx a pris vie.
La nouvelle vidéo de Styx Shards Of Darkness de Cyanide Studio présente « la réalisation d'un Goblin ». Les développeurs dévoilent ici comment ils ont imaginé ce que serait le goblin Styx, de sa personnalité jusqu'à son âme profonde.
---
---
Le « vilain petit personnage vert » est de retour, plus spirituel et sarcastique que jamais. Styx n'est pas un personnage habituellement joué dans les jeux, c'est une créature sinistre et pas vraiment belle. Mais elle est habile et peut se battre face à face avec ses ennemis.
Ce peut être un personnage discret se faufilant furtivement et fondant sur les ennemis ou bien leur fonçant dessus tête la première selon les niveaux.
La vidéo expose aussi comment ils ont envisagé les niveaux du jeu ainsi que l'esthétique en même temps que le gameplay. Les compétences de customisation sont aussi brièvement évoqués.
Visionnez ci-dessous la vidéo complète de Styx : Shards of Darkness – Making of a Goblin :
Styx : Shards of Darkness sort officiellement le 14 mars 2017 pour PC, PlayStation 4 et Xbox One.