Vidéo « Rencontrez les Acteurs » de Mass Effect Andromeda : Jarun Tann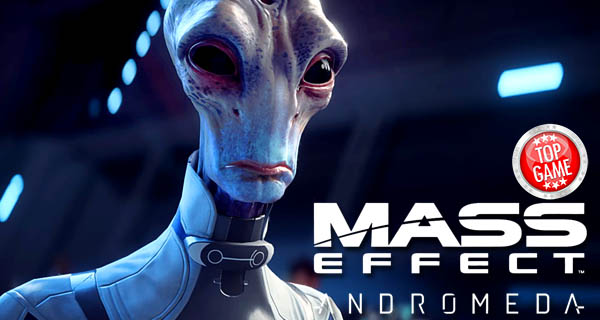 La dernière vidéo de Mass Effect Andromeda, Rencontrez les Acteurs, présente Jarun Tann. Jarun est un Salarian, qui sont des amphibiens à sang chaud. Ils sont originaires de la planète Sur'Kesh. Ils peuvent penser, bouger, et parler rapidement. Toutefois, en raison de cette vitesse métabolique, les Salarians ont une longévité plus courte.
---
---
Jarun sera le pilote de votre vaisseau, le Tempest. Il est aussi un politicien important qui joue un grand rôle dans la politique de Nexus. La personne interprétant la voix de Jarun Tann est Kumail Nanjiani que vous pouvez connaître de The Late Bloomer, The Big Sick, et Fist Fight. Nanjiani voit son personnage comme « une sorte de belette… ce qui veut dire bien mais également aimant le pouvoir« . Il ajoute aussi que « Jarun aime se donner de l'importance dans toutes les missions… ainsi il ne perd rien de son influence« .
Il est aussi intéressant de savoir que Nanjiani a réellement joué aux jeux Mass Effect avant de déclarer, « jouer les trois premiers jeux a été mon expérience de jeu préférée de toute ma vie, c'est donc vraiment génial d'en faire partie. »
Regardez l'interview complète ci-dessous :
Mass Effect Andromeda sort le 21 mars en Amérique du Nord et le 23 en Europe sur PC, PlayStation 4 et Xbox One. Que pensez-vous de Kumail Nanjiani en Jarun Tann ? Partagez vos avis avec nous dans les commentaires ci-dessous.