Une nouvelle vidéo live de Middle Earth Shadow of War présente Spirit of Carnan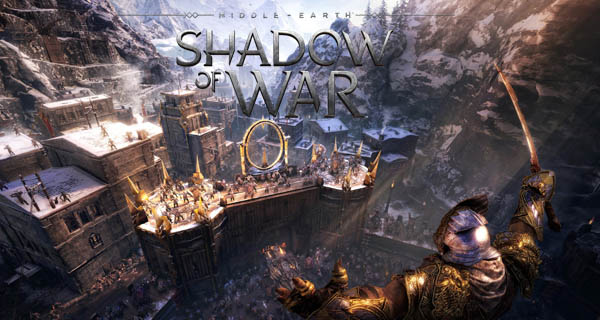 Un nouvel épisode vidéo live de Middle Earth Shadow of War est paru. Cette fois il présente Spirit of Carnan, où vous pourrez assister à de sympathiques et exceptionnelles batailles qui vous donneront une idée de qui est réellement Carnan.
---
---
Dans la vidéo figurent Jared Rabago, l'hôte Twitch; Mike De Plater, VP de la Création; et Ellie Knapp l'Analyste Assurance Qualité. Dans le gameplay de la vidéo vous verrez en fait Ellie en train de jouer.
Comme vous pourrez le voir, la vidéo emmène Talion dans une mystérieuse forêt où il recherche Carnan, un esprit de la nature. L'âme de Carnan est si puissante qu'elle a ramené à la vie des ennemis terrifiants. Regardez comment Ellie Knapp les affronte avec différentes stratégies d'attaque en utilisant son arc et ses flèches ainsi que des attaques au corps-à-corps.
Après le gameplay, on trouve une partie questions et réponses dans laquelle ils répondent à quelques questions des fans au sujet de Carnan. L'un de ces questions est, « Qui est exactement Carnan ? » Mike De Plater répond en esquivant et compare Carnan au Tom Bombadil de Tolkien, « il est vraiment important pour un univers fantastique d'avoir quelques mystères… et Tom Bombadil en est un, et Carnan est en quelque sorte notre Tom Bombadil. Elle est donc un esprit de la nature, elle pourrait être Maya… [mais] elle est résolument une représentation de l'esprit de la nature et de ce qui pourrait arriver si il était aussi opprimé par les ténèbres, l'agitation et l'horreur que l'est Mordor.« 
Vous pouvez regarder le clip vidéo live de Middle Earth Shadow of War en entier pour faire mieux connaissance avec Carnan.
Middle Earth Shadow of War sort officiellement le 10 octobre 2017 sur PC, PlayStation 4 et Xbox One.