Vidéo furtivité dans Styx Shards of Darkness. Devenez discret !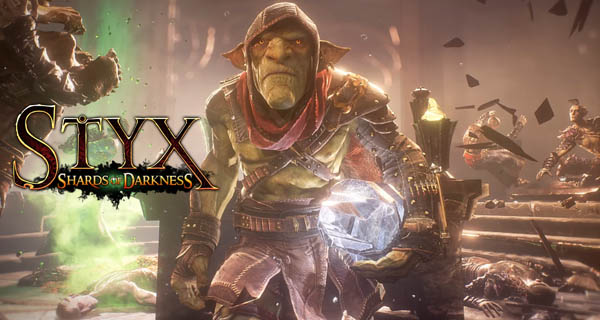 La vidéo de Styx : Shards of Darkness présente la furtivité dans le jeu !
Styx Shards of Darkness de Cyanide Studio est proche de sa date de sortie. Ce jeu d'action furtif met davantage l'accent sur les caractéristiques furtives du goblin nommé Styx. Si vous connaissez bien Styx : Master of Shadows alors vous connaissez sans doute très bien ce petit goblin.
---
---
La furtivité dans Styx Shards of Darkness
Le jeu repose fortement sur la discrétion, contrairement à d'autres jeux qui comportent à la fois de la furtivité et de l'action. Vous ramener dans le monde fantastique des humains, des elfes, des goblins et de la furtivité est la principale clé de votre succès.
Il y a de nombreux lieux où se cacher parmi les ombres, les paniers ou quoi que ce soit qui puisse convenir. Étant donné que vous incarnez un petit goblin, vous trouverez beaucoup d'endroits où vous dissimuler. Vous pouvez vous accrocher à des rebords, grimper à des cordes qui pendent, et avancer en vous fondant dans les ombres.
Être repéré signifie une mort instantanée, à moins que vous ne trouviez une cachette et n'attendiez jusqu'à ce que l'alerte soit passée.
Un outil très utile à utiliser est le clone que Styx peut utiliser de manière semblable à celui de Styx : Master of Shadows. Dans Shards of Darkness, il a été amélioré et peut servir de téléporteur ou même de point de contrôle.
Vous pouvez voir tout ceci dans la bande-annonce STYX : Shards of Darkness – Art of Stealth. La vidéo vous donne un superbe ralenti de la façon dont Styx fonctionne.
Préparez-vous pour Styx : Shards of Darkness, il sort officiellement le 14 mars 2017 sur PC, PlayStation 4, et Xbox One.