Une vidéo de Far Cry 5 présente un désordre impressionnant !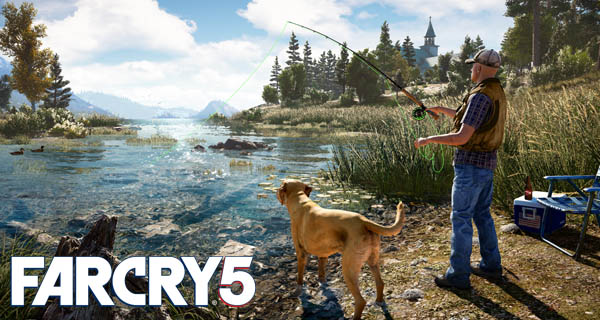 Ubisoft a publié une nouvelle vidéo de Far Cry 5 en l'annonçant sur leur compte Twitter. Le tweet dit, « Le chaos de Far Cry 5 en un mot. »
---
---
The mayhem of Far Cry 5 in a nut shell! Catch the full video here >> https://t.co/hAsEMDylEQ || pic.twitter.com/Sf1QNSn3di

— Ubisoft (@Ubisoft) January 3, 2018
Il donne ensuite un lien de la vidéo complète qui dure environ 4 minutes en présentant ce que les joueurs peuvent attendre du jeu.
Elle montre des explosions, des conduites folles, du tir, quelqu'un frappé à la tête et encore beaucoup plus. Vous pouvez aussi voir les différentes façons de voyager dans le jeu. Elle fournit également des indices sur l'exploration et des signes auxquels vous devriez prêter attention.
Le casse-cou des années 70, Clutch Nixon, possède aussi une plaque commémorative et vous aurez l'occasion de revivre son parcours de rallye en pleine action.
« Quelques-uns des meilleurs moments proviennent de l'imprévisibilité du monde lui-même, » précise le narrateur du jeu. On vous présente ensuite les cultistes et des animaux sauvages pouvant être vus dans le jeu.
Le culte persécute les gens de Holland Valley et ils finissent par se rebeller. En aidant les citoyens vous aurez une jauge de « Mesure de la Résistance » qui permettra au culte d'intensifier leurs plans en rendant vos missions un peu plus difficiles. Il y a tellement plus que la vidéo présente comme « les tueurs à louer ». Vous pouvez la voir en entier ci-dessous :
Far Cry 5 sort le 27 mars 2018 sur PC, PlayStation 4 et Xbox One.