Une nouvelle vidéo de Dawn of War 3 présente le décor du jeu
Jetons un coup d'œil aux impressionnants décors dans la nouvelle vidéo de Dawn of War 3. Celle-ci est décrite par l'Artiste en Chef des Décors Tristan Brett et le Directeur Artistique Matt Kuzminski.
---
---
Matt et Tristan présentent les quatre environnements du jeu, Cyprus Ultima, Cage World, Starfort, et Acheron et nous font partager l'histoire derrière chacun d'eux.
Cyprus Ultima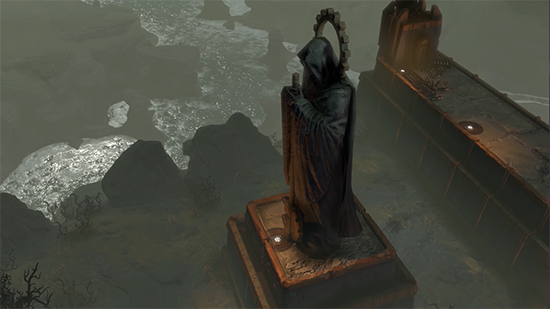 Cyprus Ultima est un mélange d'architecture médiévale et d'habitat futuriste. Il comprend aussi des enrochements naturels aux configurations uniques. Le décor est truffé de nombreux détails intéressants qui vous inciteront à l'examiner attentivement.
Cage World
Cage World propose un décor étranger et très déroutant. C'est un monde unique fait de blocs interconnectés. Il possède un certain attrait qui pousse les joueurs à y revenir.
Starfort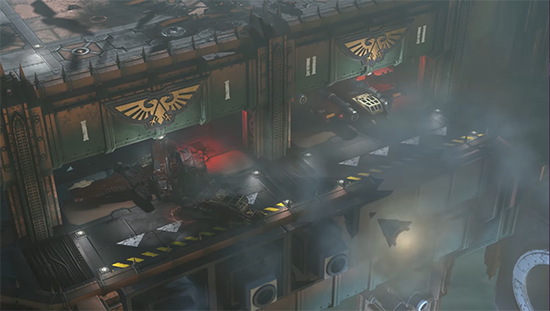 Quelque chose de nouveau dans le jeu avec une architecture différente. C'est une immense station spatiale à l'apparence moderne très différente des trônes gothiques habituels.
Acheron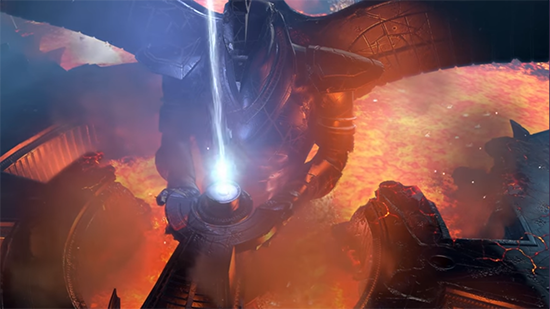 Un monde de lave et de glace considéré comme « le monde le plus violent ». Bien que l'endroit soit extrême, les développeurs ont réussi à y inclure de la beauté.
Il n'y a encore aucune date de lancement précise prévue pour Dawn of War 3. Pour l'instant il est annoncé pour 2017 sur PC