Les ventes de Call of Duty WW2 atteignent un demi milliard de dollars lors de son week-end d'ouverture !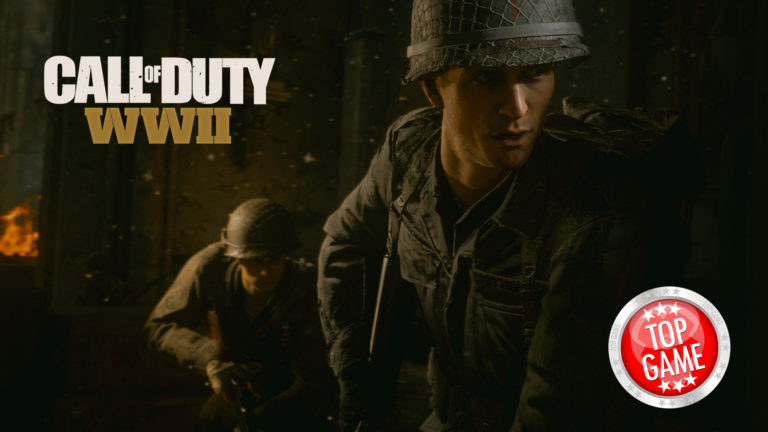 Activision a révélé les ventes de Call of Duty WW2 durant son week-end d'ouverture. Selon leur communiqué de presse, le jeu s'est vendu à plus de 500000$ dans le monde entier dans ses trois premiers jours. Ce chiffre est équivalent à deux fois les unités vendues pour Call of Duty Infinite Warfare.
---
---
Selon Activision, l'énorme succès du jeu en termes de ventes est dû à son « récit personnel et captivant, son multijoueur de terrain » ainsi qu'à son « terrifiant mode Nazi Zombis » qui a attiré les joueurs du monde entier. Ces ventes considérables de Call of Duty WW2 se traduisent aussi par un grand nombre de joueurs simultanés dans le jeu – le plus élevé dans l'histoire de Call of Duty.
« Nous avons mis nos joueurs au défi de rassembler leurs équipes et ils ont répondu à l'appel, avec le plus grand nombre de joueurs jamais vus sur les consoles et les PC de la génération actuelle, » a déclaré le PDG d'Activision Eric Hirshberg.
« Call of Duty : WWII ramène la franchise à ses racines et les résultats sont incroyables, en vendant deux fois plus d'exemplaires que lors de son week-end de lancement de l'an dernier, et en établissant le record du premier jour pour des téléchargements de jeu complet sur PlayStation 4. Nos 500 millions de $ de week-end de lancement ne sont non seulement pas plus importants que pour Thor : Ragnarok, ils le sont plus que ceux de Thor et de Wonder Woman combinés. Et nous sommes résolus à soutenir la communauté avec des améliorations continuelles et du nouveau contenu, » a-t-il ajouté.
Avez-vous joué à Call of Duty WW2 ? Que pensez-vous du jeu jusqu'ici ? Partagez vos opinions dans les commentaires !