Une nouvelle bande-annonce de Borderlands 3 Trailer célèbre la joie du mode coop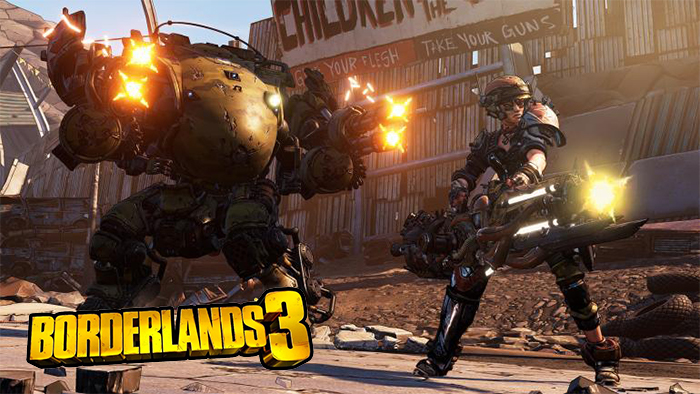 Lorsque Gearbox a taquiné un événement appelé « Celebration of Togetherness » sur Twitter, de nombreux fans ont spéculé sur un autre événement avec de grandes révélations, comme les précédentes fois. Certains ont même pensé qu'il pourrait s'agir d'une démonstration de gameplay pour le dernier Vault Hunter du jeu qui n'en a pas encore eu sa propre vidéo. Eh bien, si les développeurs ont réussi a t'exciter avec ça, tu pourrais être déçu par la suite.
---
---
La « Celebration of Togetherness » n'était rien de plus que le début d'une nouvelle bande-annonce de Borderlands 3. Surnommée à juste titre « So Happy Together« , la vidéo utilise une reprise de The Turtle's Happy Together pour illustrer le sentiment de bonheur que vous éprouverez en jouant au jeu en coopération. Ce n'est pas vraiment du gameplay, c'est plutôt une série de séquences bizarres où les Vault Hunters dansent et tirent en même temps.
Vous pouvez consulter la bande-annonce complète ci-dessous:
Bien que ce ne soit pas ce à quoi la plupart des fans s'attendaient, la bande-annonce est assez bonne en soi, si ce n'est d'une manière un peu trippante. Par ailleurs, Randy Pitchford, PDG de Gearbox, a récemment révélé que Borderlands 3 ne proposera pas de cross-play au lancement. Il a dit, cependant, qu'ils sont « engagés à mettre a disposition leur jeu sur autant de plates-formes que possible  » lorsque cela devient  » praticable  » après le lancement.
Borderlands 3 sortira sur PC, Xbox One et PlayStation 4 le 16 septembre. Il sera également disponible sur Stadia lors du lancement du service de streaming en novembre.
---
ÉGALEMENT SUR GOCLECD NEWS
---
| | |
| --- | --- |
| | Le flux E3 de Google Stadia vient de révéler beaucoup de détails que vous voudrez connaître. Poursuivez votre lecture pour en savoir plus sur les jeux Stadia, les prix et plus encore. |
---