Voici ce qu'Ubisoft a montré à l'E3 2018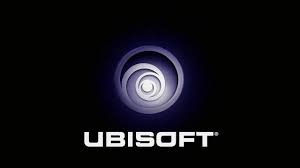 Ubisoft a réalisé une superbe présentation lors de l'E3 de cette année. Juste au cas où vous l'auriez manquée, nous avons rassemblé tout ce que vous devez savoir du show de l'éditeur sur cette page. Nous savons que vous êtes réellement emballés, alors allons-y !
JUST DANCE 2019
Ubisoft a ouvert le spectacle avec un numéro de danse d'une fanfare d'une équipe de danseurs portant les tenues de leur célèbre simulateur de danse, Just Dance. Le numéro a commencé à l'extérieur puis s'est terminé sur scène avec les écrans montrant que Just Dance 2019 arrivera en octobre.
BEYOND GOOD AND EVIL 2
Ubisoft a présenté une nouvelle bande-annonce et quelques extraits du gameplay pré-alpha de leur prochain RPG de space opéra d'action, Beyond Good and Evil 2. Voici la bande-annonce qui a été montrée pendant l'événement :
Les développeurs ont également collaboré avec HitRecord pour permettre aux fans de contribuer et de participer à la création de contenu pour le jeu. Les personnes intéressées peuvent aller sur hitrecord.org et consulter la page Beyond Good and Evil 2.
RAINBOW SIX SIEGE
Ubisoft a révélé que son jeu de tir tactique compétitif, Rainbow Six Siege, compte maintenant 35 millions de joueurs inscrits. La Pro League du jeu débutera le 19 juin à 1 heure du matin et se poursuivra sur les 6 prochains mois avec des finales prévues au Brésil. Les Six Majors se dérouleront à Paris en août prochain. Enfin, le tournoi de lancement du jeu, le Six Invitational, aura lieu à Montréal en février 2019. Ubisoft a également présenté Another Mindset, un documentaire axé sur un groupe de joueurs particulier. Le documentaire est sorti pendant les Six Majors. Voici le teaser :
TRIALS RISING
Ubisoft et RedLynx ont annoncé la sortie de Trials Rising, le prochain épisode de leur jeu de course et d'énigme basé sur la physique avec des moto-cross. Le nouveau jeu proposera des circuits dans des lieux emblématiques et sortira en février 2019 pour PC, Xbox One, PS4 et Switch. Une bêta fermée aura lieu plus tard cette année et ceux qui veulent y participer peuvent s'inscrire dès maintenant. Voici la bande-annonce montrée lors de la présentation :
THE DIVISION 2
Le Directeur de la Création, Julian Gerighty, a donné le ton du prochain RPS The Division 2, en dévoilant le nouveau décor du jeu à Washington D.C., 7 mois après les événements du premier titre. Il a également révélé que le jeu aura un mode histoire convaincant. Une fois que les joueurs auront atteint la fin de la campagne principale, ils auront la possibilité de choisir une spécialisation. Cela inclut le choix d'une arme principale et le déblocage de nouveaux outils et capacités, y compris des versions exclusives de compétences. Le jeu proposera également des raids à 8 joueurs. Voici la bande-annonce du jeu :
Gerighty a également présenté les plans du DLC de la première année de l'après-lancement du jeu. 3 DLC sortiront sous la forme d'épisodes, chacun avec de nouvelles histoires, lieux et opérations. Ceux-ci seront totalement gratuits pour tout le monde.
L'après-spectacle a montré des séquences du gameplay de la démo jouable proposée à l'E3. Le jeu sera lancé le 15 mars prochain. Une bêta fermée sortira plus tard, pour laquelle vous pouvez vous inscrire dès maintenant.
DONKEY KONG ADVENTURE
Ubisoft a fait appel au compositeur Grant Kirkhope et à Critical Hit pour interpréter la bande sonore de leur DLC à venir pour Mario + Rabbids Kingdom Battle en live sur scène pendant la diffusion de la bande-annonce. Donkey Kong Adventure amène le singe bien-aimé de Nintendo dans la bagarre le 25 juin.
SKULL & BONES
Une nouvelle bande-annonce pour le prochain jeu de pirate d'Ubisoft, Skull & Bones, a été présentée à l'E3. Et pas seulement cela, puisque quelques séquences du gameplay ont également été montrées. Nous avons vu des options de personnalisation pour les navires, un exemple de stratégie pour prendre les trésors des navires marchands, conséquences des combats avec les navires impériaux impliqués, les spécialités des différents types de navires, et la trahison résultant de la cupidité. Le jeu sortira l'année prochaine. L'inscription sur le site officiel du jeu peut vous offrir une chance de jouer plus tôt. Voici les images du jeu présentées pendant le spectacle :
TRANSFERENCE
Elijah Wood est monté sur scène au nom de SpectreVision pour présenter Transference, une expérience de VR à venir qui se joue comme un film interactif. Les joueurs seront à la recherche d'indices pour résoudre des énigmes tout en basculant entre les perspectives des différents personnages du jeu pour reconstituer le tout. Le jeu sort cet automne. Voici la bande-annonce présentée pendant le spectacle :
STARLINK BATTLE FOR ATLAS
L'unique jeu de tir spatial d'Ubisoft, qui comprend des modules physiques à collectionner, Starlink Battle for Atlas, a également bénéficié d'une mise en scène lors de la présentation de l'éditeur. Le moment le plus important pour Starlink fut lorsque Star Fox a été dévoilé pour la version Switch du jeu. Shigeru Miyamoto de Nintendo a fait une apparition et a reçu un prototype du bateau de Fox dans le jeu. C'est la deuxième année que Miyamoto participe à la présentation E3 d'Ubisoft. Voici l'introduction de StarFox :
FOR HONOR
Ubisoft offre l'édition Starter de For Honor gratuitement via Uplay cette semaine. Vous pouvez l'obtenir sur la plateforme d'Ubisoft et vous la conserverez définitivement. Une nouvelle bande-annonce pour la prochaine mise à jour du jeu Marching Fire a également été présentée. La mise à jour ajoutera 4 nouveaux combattants venant de Chine, des visuels améliorés et du nouveau contenu solo. De plus, le nouveau mode Breach arrive avec la mise à jour, répondant aux demandes des fans pour un mode de type siège de château. La mise à jour sera en ligne le 16 octobre. Voici la bande-annonce de Breach :
ASSASSIN'S CREED ODYSSEY
Le nouveau Assassin's Creed se déroulera dans la Grèce antique, au milieu d'une guerre entre Athéniens et Spartiates. Apparemment, les choix feront désormais partie de la série, avec le premier présenté juste au début de la partie. Les joueurs peuvent maintenant choisir s'ils veulent jouer un personnage masculin ou féminin. Les deux partagent la même histoire et jouent de la même manière. Une séquence de jeu complète a également été montrée. En voici une description :
Le jeu sera lancé le 5 octobre.
---
Et c'est tout. La présentation E3 2018 d'Ubisoft a vraiment été pleines de nouvelles et de révélations passionnantes. Pour les toutes dernières infos et les meilleures offres pour les titres Ubisoft, vérifiez toujours ici sur goclecd.fr.