Le calendrier de sortie de l'extension Turning Tides de Battlefield 1 est annoncé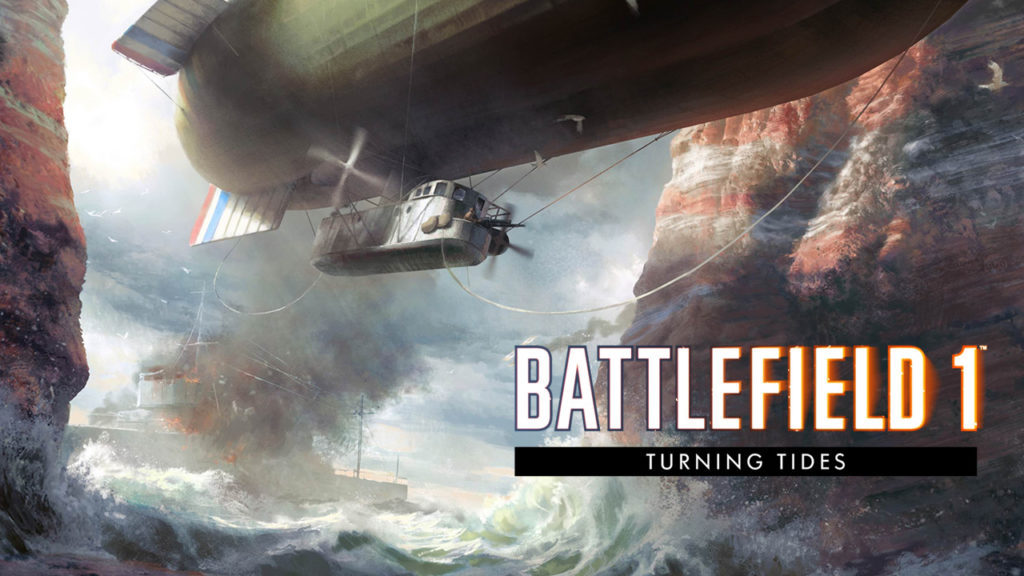 Le calendrier de sortie de la prochaine extension de Battlefield 1 a été annoncé et elle sort très, très bientôt. Turning Tides doit apporter de nouvelles armes, de nouvelles cartes, une nouvelle Opération et une nouvelle Classe Élite de tireur de la 1ère Guerre Mondiale.
---
L'extension sera publiée en deux fois. La première partie sortira le 11 décembre et placera les joueurs au milieu de l'invasion amphibie britannique de 1915 de la péninsule de Gallipoli. Les joueurs verront aussi l'ajout de deux nouvelles cartes (Cape Helles et Achi Baba), de la nouvelle classe Infiltrator Elite, de six nouvelles armes , deux nouvelles armes de poing, et d'un destroyer L-Class. De nouvelles spécialisations, des Affectations de Service, et des Déblocages seront également ajoutés.
La deuxième partie sortira en janvier et enverra les joueurs en Mer du Nord avec deux nouvelles cartes : Zeebrugge et Heligoland. Les joueurs seront les nouveaux Royal Marines et se retrouveront dans un dirigeable C-Class.
Hormis les annonces pour Turning Tides, il y a beaucoup d'autres choses en vue pour Battlefield I. Du 22 novembre au 4 décembre et du 8 au 10 décembre, les joueurs n'ayant pas acheté les extensions précédentes pourront les tester gratuitement. Les deux extensions sont They Shall Not Pass et Name of the Tsar. Le Mode Frontlines sera aussi ajouté à la carte Suez le 27 novembre.
La Campagne Fall of Empires Operation sera également disponible pour tous les joueurs du 22 novembre au 6 décembre, leur permettant de jouer dans « Conquer Hell » et « Iron Walls ».