Le dernier Trailer New Region de Blood and Wine vous emmène visiter Toussaint !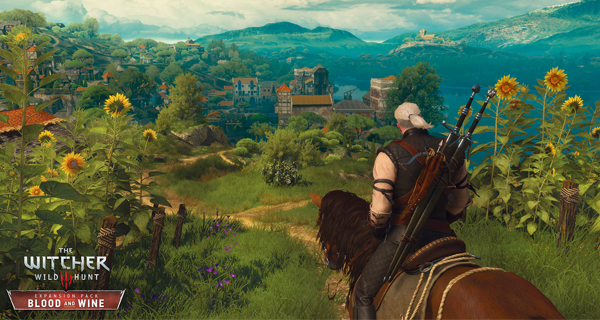 Vous allez sûrement en prendre plein les yeux avec le dernier trailer de Witcher 3 : Blood and Wine, « New region »
CD Projekt Red a publié un nouveau trailer New Region de Blood and Wine. Il présente le très beau site de Toussaint, un lieu aux paysages féeriques où l'on peut trouver des vignobles florissants. C'est aussi l'endroit où vous pouvez déguster les meilleurs vins de la région. Une place où les chevaliers ont abdiqué et où habitent de belles jeunes filles à la chevelure dorée. Il n'y a jamais de moment ennuyeux car il y a toujours des fêtes somptueuses, des bêtes sauvages à tuer, de belles jeunes filles à défendre et des trésors à découvrir.
La vidéo est spectaculaire, avec de magnifiques levers et couchers de soleil. Elle montre aussi une fascinante scène de nuit de pleine lune avec sa lumière drapant le lac et la ville.
Trailer New Region de Blood and Wine
Le jeu est brillant et coloré comparé aux précédents jeux Witcher. Cette extension vous apportera certainement une expérience nouvelle et elle fera aussi la lumière sur la raison pour laquelle le Loup Blanc Geralt est appelé en ce lieu apparemment paisible.
L'extension finale pour Witcher 3 Wild Hunt, Blood and Wine sera disponible le 31 Mai 2016 pour PC, PlayStation 4 et Xbox One.
---