Trailer d'accroche du combat de Mass Effect Andromeda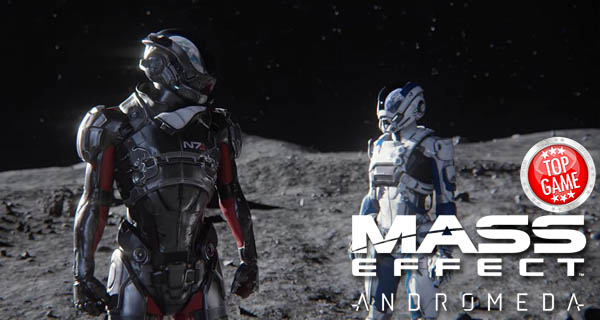 Mass Effect Andromeda
de Bioware nous aguiche avec une vidéo de 25 secondes sur Twitter. Ce très court
trailer
présente le
combat
de Mass Effect Andromeda.
---
---
Jusqu'à maintenant, nous étions restés dans l'inconnu au sujet des armes et des compétences du jeu. Il y avait eu très peu de communication là-dessus, hormis le fait de pouvoir fabriquer vos propres armes et de les nommer.
Getting to know your tools is essential to success. Tomorrow, you'll get an extended look at weapons and skills in Mass Effect: Andromeda. pic.twitter.com/bo4WPjGex9

— Mass Effect (@masseffect) February 16, 2017
Nous attendons impatiemment la prochaine vidéo du combat complet pour connaître les armes des combattants dans le jeu ainsi que les compétences.
Et juste au cas où vous ne le sauriez pas encore, vous incarnerez dans le jeu un Pathfinder explorant l'immense univers à la recherche d'autres endroits où pourrait vivre l'humanité.
Mass Effect Andromeda sortira officiellement le 21 mars (US) et le 23 mars (UK) pour PC, PlayStation 4 et Xbox One.