Top 25 Jeux PC 2016 selon Metacritic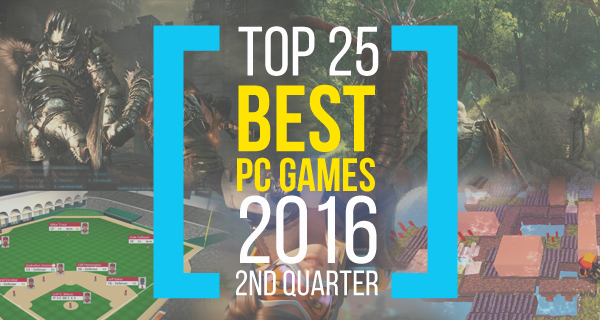 Jusqu'ici c'est plutôt bon pour les jeux nouvellement sortis !
Le site de critique
Metacritic
a publié récemment le
Top 25 Jeux PC 2016
d'après un
bilan des critiques
dans son bulletin trimestriel pour le second trimestre de 2016. La liste consiste principalement de jeux parus durant les 3 derniers mois. Elle est basée sur des jeux qui ont reçu un Metascore de 0 (mauvais) à 100 (bon) ainsi qu'au moins 7 analyses de critiques. Le plus haut score de cette liste est de 92, tandis que le plus bas est de 83. Tous datent du 1er Juillet 2016. Le meilleur jeu est Out of the Park Baseball 17, un jeu de stratégie et de simulation de sports indépendant. Il est suivi du DLC The Witcher 3 Wild Hunt Blood and Wine à la seconde place, et Overwatch arrive à la troisième. Le jeu d'énigmes indépendant Stephen's Sausage Roll atterri à la quatrième place et Dark Souls 3 occupe fermement la cinquième. Vous pouvez voir la liste complète ci-dessous. Ceux étiquetés
NEW!
sont ceux parus dans les 3 derniers mois.
Top 25 Jeux PC 2016