Top 10 jeux de zombis sur PC de 2009 à 2015
Il est venu le temps d'un autre retour dans le passé !
Cette fois nous allons chez les morts-vivants voir le meilleur de ces dernières années en faisant la liste du Top 10 Jeux de Zombis sur PC de 2009 à 2015. On sait que c'est toujours excitant quand des hordes de carcasses grognantes se rapprochent lentement de vous et que tout ce que vous avez est un fusil et une sacrée montée d'adrénaline. Alors si vous avez raté quelques-uns de ces incroyables jeux, assurez-vous de les obtenir maintenant aux meilleurs prix du web, juste ici sur Goclecld.fr.
Note : ces jeux ont été évalués d'après leur score Gamer Compass – une notation globale des critiques et des joueurs provenant des meilleurs sites mondiaux.
---
Top 10 jeux de zombis sur PC de 2009 à 2015
---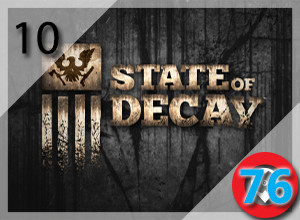 State of Decay
Développeur:

Undead Labs

Éditeur:

Microsoft Studios

Date de sortie:

5 Novembre 2013
Créer une base, rechercher d'autres survivants, et faire tout votre possible pour garder tout le monde en vie. State of Decay propose un monde ouvert qui reste actif même quand vous ne jouez pas. Ceci donne lieu à des réactions contrastées vu que les joueurs ne savent pas à quoi s'attendre à chaque fois qu'ils reviennent dans le jeu.
---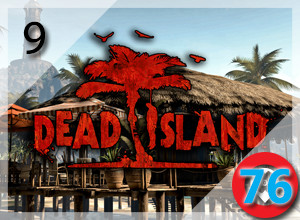 Dead Island
Développeur:

Techland

Éditeur:

Deep Silver

Date de sortie:

6 Septembre 2011
Dans un genre où vider des chargeurs complets sur des hordes entières est la formule classique, Dead Island vous propose une solution plus individuelle et rapprochée. Rien de mieux que de foncer dans ces foules mangeuses de chair avec juste une arme de corps-à-corps, à condition de pouvoir fermer les yeux sur les problèmes techniques.
---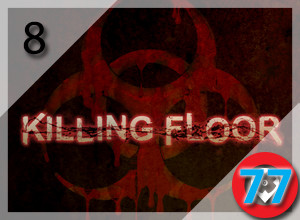 Killing Floor
Développeur:

Tripwire Interactive

Éditeur:

Tripwire Interactive

Date de sortie:

14 Mai 2009
Ce qui a commencé comme un mod pour Unreal Tournament 2004 est devenu à juste titre un jeu à part entière. Killing Floor confronte les joueurs à des vagues et des vagues de créatures défigurées issues d'expériences de clonage ratées. Vous devez jouer avec des amis si vous voulez vraiment apprécier tout ce que ce jeu a à offrir.
---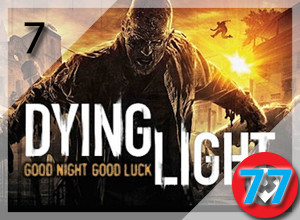 Dying Light
Développeur:

Techland

Éditeur:

Warner Bros. Interactive Entertainment

Date de sortie:

27 Janvier 2015
Que ne pas aimer dans Dying Light ? Explorez un monde ouvert et vivant avec des déplacements sur des parkour tape-à-l'oeil. Créez votre arme de corps-à-corps préférée à partir d'objets récupérés et cognez quelques crânes de morts-vivants. Affrontez la horde avec jusqu'à 3 amis en mode coopératif. Assurez-vous juste d'être à l'intérieur lorsque le soleil se couche.
---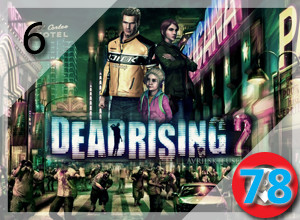 Dead Rising 2
Développeur:

Blue Castle Games

Éditeur:

Capcom

Date de sortie:

14 Mai 2009
Reprenant la même formule à succès du premier titre, Dead Rising 2 vous permet d'utiliser tout et n'importe quoi qui vous tombe entre les mains pour tuer de vastes hordes de morts-vivants. Avec jusqu'à 7000 zombis à l'écran en même temps, la seule question est, « Avec quoi vais-je frapper les prochains ? ».
---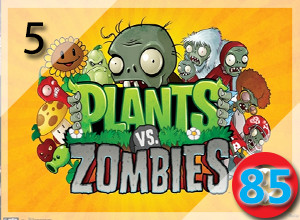 Plants vs Zombies
Développeur:

PopCap Games

Éditeur:

PopCap Games

Date de sortie:

5 Mai 2009
Avec son gameplay unique de défense de zone, ses jolis graphismes et une formule occasionnelle décontractée, PopCap a réalisé un classique avec Plants vs Zombies. Les niveaux deviennent plus difficiles avec la progression du jeu, et la stratégie joue un rôle clé pour achever ceux proches de la fin. Il possède aussi d'autres modes de gameplay pour varier.
---
Resident Evil 4: Ultimate HD Edition
Développeur:

Capcom

Éditeur:

Capcom

Date de sortie:

28 Février 2014
Alors que la plupart des fans perdaient espoir dans une franchise qui semblait s'être égarée, ce renouveau décisif apportait une petite lueur d'espoir, voire un rappel bienvenu d'une série auparavant réputée. Cette mise à jour reste fidèle à l'original mais avec des graphismes adaptés aux joueurs d'aujourd'hui. Dommage que l'on n'ait pas fait de même pour les séquences animées.
---
Left 4 Dead 2
Développeur:

Valve Corporation

Éditeur:

Valve Corporation

Date de sortie:

17 Novembre 2009
Même aujourd'hui, ce jeu tient toujours la barre quand il s'agit de multijoueur coopératif en abattage de zombis, avec ses excellentes conceptions de niveaux et ses mécanismes de gameplay qui vous obligent à travailler avec vos équipiers plutôt qu'essayer d'affronter chaque vague en solo. Avec de nombreux différents modes de jeu, vous ne vous lasserez jamais de faire des trous dans des carcasses déambulantes. À jouer de préférence avec des amis.
---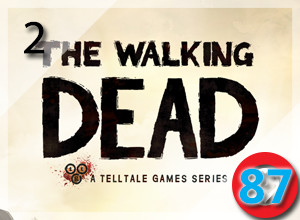 The Walking Dead: A Telltale Games Series
Développeur:

Telltale Games

Éditeur:

Telltale Games

Date de sortie:

24 Avril 2012
Voilà un jeu qui mérite d'être joué par tout le monde. Avec des personnages auxquels vous vous attacherez profondément, des décisions difficiles qui vous tiendront éveillé la nuit, et une histoire captivante pleine de rebondissements, ce jeu vous permettra de tester le côté humain de ce qu'est réellement être un survivant dans une apocalypse zombie.
---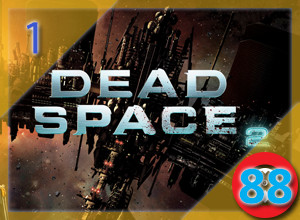 Dead Space 2
Développeur:

Visceral Games

Éditeur:

Electronic Arts

Date de sortie:

25 Janvier 2011
Peu de jeux sont capables de procurer un coup de coeur comme celui-ci. Bien que plus rythmé et davantage orienté vers l'action que son prédécesseur, Dead Space 2 délivre toujours une aventure frénétique avec une ambiance inoubliable qui vous tiendra constamment en haleine. Panique, terreur et agitation sont ce que vous aurez, et les excellents visuels ne vous aideront même pas.
---
Et ceci conclut notre Top 10 des jeux de Zombis pour 2009-2015. Si vous avez loupé quelques-uns de ces passionnants jeux, assurez-vous de les obtenir aux meilleurs prix disponibles ici sur Goclécd.fr. Vous avez une meilleure liste ? Vous avez apprécié un grand jeu de zombis de ces années-là ? Faites-nous savoir tout ça dans les commentaires plus bas.
---