Le Top 10 FPS sur PC de 2014
Si les doigts vous démangent d'appuyer sur la gâchette et de vider des chargeurs entiers sur tout ce qui bouge, alors vous allez adorer ce qui suit.
Aujourd'hui nous faisons la liste du Top 10 des FPS pour PC de 2014. Ces jeux ne sont sans doute pas les dernières offres, mais ils sont méchamment bons et disponibles à des prix sacrément bas. En plus, si vous êtes plus ou moins comme nous, vous aimerez très probablement un bon vieux festival de tirs au rythme effréné (dans le monde virtuel bien sûr). Alors si avez raté certains de ces jeux rempli d'adrénaline, il est temps de vous les procurer aux meilleurs prix ici sur Goclécd.fr.
Note : ces jeux ont été évalués d'après leur score Gamer Compass – une notation globale des critiques et des joueurs issus des meilleurs sites mondiaux.
---
Top 10 FPS sur PC 2014
---
Borderlands: The Pre-Sequel
Développeur:

Gearbox Software, 2K Australia

Éditeur:

2K Games

Date de sortie:

14 Octobre 2014
La franchise est de retour avec de nouveaux mécanismes de combat, de nouveaux personnages cool, et une histoire complexe. Le Claptrap reprogrammé est facilement devenu le personnage favori de tous. Quelques joueurs l'ont perçu davantage comme un DLC démesuré, et non pas comme une suite complète, mais ça n'a pas empêché les autres d'en tirer des heures d'amusement.
---
Sniper Elite III
Développeur:

Rebellion Developments

Éditeur:

Rebellion Developments, 505 Studios

Date de sortie:

27 Juin 2014
Salué par beaucoup comme le meilleur de la série jusqu'ici, ce troisième volet réussi à corriger quelques-unes des erreurs grossières des jeux précédents tout en améliorant leurs mécanismes les plus intéressants. Espérons que cela signifie qu'ils puissent commencer à se concentrer sur l'histoire dans le prochain jeu.
---
Depth
Développeur:

Digital Confectioners

Éditeur:

Digital Confectioners

Date de sortie:

3 Novembre 2014
Depth a surpris les joueurs avec son concept unique de plongeurs contre requins. Encore plus séduisant était le fait que vous pouviez incarner un requin. Ceci a beaucoup contribué au plaisir des parties multijoueurs. Certains ont trouvé qu'il manquait de contenu et devenait un peu répétitif après un certain temps. Le jeu supporte les mods et vous pouvez donc toujours utiliser des contenus créés par la communauté.
---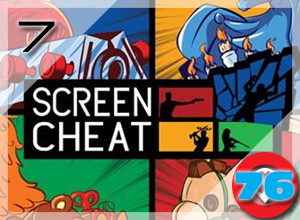 Screencheat
Développeur:

Samurai Punk

Éditeur:

Surprise Attack

Date de sortie:

21 Octobre 2014
Les gens à Samurai Punk en ont eu assez des autres joueurs louchant sur leurs écrans pour savoir où ils se trouvaient pour les tuer. Ils ont donc fait la seule chose sensée et créé un jeu où ceci représentait le mécanisme principal. C'est un jeu multijoueur à écran partagé où tout le monde est invisible, et où vous devez par conséquent tricher sur l'écran pour pouvoir tuer. Le mieux est d'y jouer sur un canapé avec des amis.
---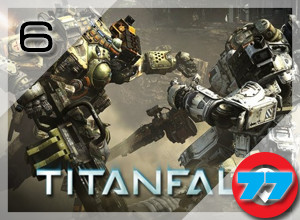 Titanfall
Développeur:

Respawn Entertainment

Éditeur:

Electronic Arts

Date de sortie:

11 Mars 2014
Excessivement mis en avant par Microsoft, les joueurs attendaient beaucoup de Titanfall, et la plupart vous diront qu'ils n'ont pas été déçus. Combinant des mouvements de parcours avec des mechas de gros calibre, il a tout les ingrédients d'un excellent jeu de tir bien fini. Son seul problème est le manque de contenu pour joueur solo.
---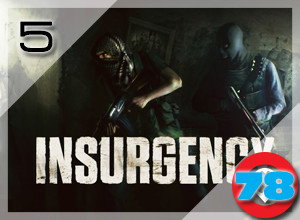 Insurgency
Développeur:

New World Interactive

Éditeur:

New World Interactive

Date de sortie:

22 Janvier 2014
Remplaçant l'action au rythme rapide par des tactiques en équipe, les joueurs doivent protéger des forteresses et détruire les matériels de l'ennemi pour prendre le dessus. Les nouveaux joueurs s'échappent seuls uniquement pour se retrouver sur la chaussée quelques secondes plus tard. Ensuite, ils commencent à réfléchir. Le changement de rythme et l'approche réaliste apportent une bouffée d'air frais à l'ensemble.
---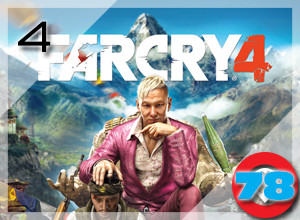 Far Cry 4
Développeur:

Ubisoft Montreal

Éditeur:

Ubisoft

Date de sortie:

18 Novembre 2014
En présentant un méchant psychotique plus sympathique et un personnage moins crétin, Ubisoft semble avoir fait un petit pas dans la bonne direction… un tout petit pas. Il ressemble aussi un peu trop à Far Cry 3, qui n'est pas un mauvais jeu. Sans doute est-ce pour cela que de nombreux joueurs le surnomment Far Cry 3.5.
---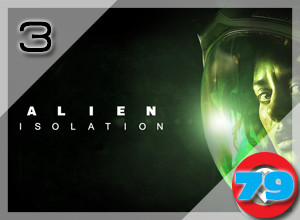 Alien: Isolation
Développeur:

Creative Assembly

Éditeur:

Sega

Date de sortie:

7 Octobre 2014
Les fans s'étaient extasiés qu'un jeu Alien fut finalement capable de reproduire la sensation du film incontournable de 1979. Les joueurs étaient véritablement effrayés et constamment sur le qui-vive alors qu'un ennemi imprévisible les traquait dans les ténèbres. Ridley Scott serait fier !
---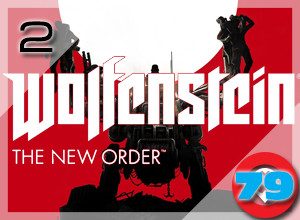 Wolfenstein: The New Order
Développeur:

MachineGames

Éditeur:

Bethesda Softworks

Date de sortie:

20 Mai 2014
Après l'échec du dernier jeu, on ne savait pas trop quoi espérer du nouveau Wolfenstein. Dieu merci il a été bon ! C'est sûr, l'histoire contenait un peu de tout – on l'aimait ou pas – néanmoins c'était un renouveau dont la franchise avait besoin pour se remettre sur les rails.
---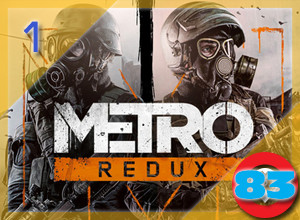 Metro Redux
Développeur:

4A Games

Éditeur:

Deep Silver

Date de sortie:

27 Aout 2014
Composé de Metro 2033 Redux et de Metro : Last Light Redux, ce sont les versions définitives des jeux de tirs basés sur une histoire et déjà plébiscités. Avec des graphismes et des mécanismes de gameplay améliorés, ce sont semble-t-il les raisons qui ont fait que ces jeux ont mérité la première place.
---