Top 10 des jeux gratuits similaires à League of Legends
League of Legends est le jeu le plus populaire jamais créé, c'est aussi le MOBA le plus joué jusqu'à aujourd'hui. MOBA signifie Bataille en Arène Multijoueur en Ligne, et le mécanisme sous-jacent est un mélange de PvP et de PvE.
Deux équipes débutent à chaque coin de la carte et se combattent, d'abord pour gagner en nombre de combattants, pour prendre des objectifs, rassembler des ressources, terrasser des mini chefs (phase PvE), tout ceci permettant d'acheter des items et de gagner de l'expérience qui résulte en l'obtention de nouvelles compétences pour obtenir de nouveaux talents ou pour améliorer ceux déjà existants. Puis quand l'équipe a suffisamment grandi en puissance le jeu change pour un combat plus direct d'équipe contre équipe. Le but ultime et la condition pour gagner est de prendre et détruire l'angle de l'ennemi, où est située leur base. League of Legends est sorti à l'origine le 27 octobre 2009.
Ces genres de jeux peuvent être joués seul, dans un mode d'entraînement non classé (non compétitif) ou dans des jeux classés plus sérieux dans lesquels si vous remportez des matchs vous gagnez des points. Évidemment si vous perdez vous descendrez dans les classements, et en fait toute votre équipe reculera. C'est pourquoi ces types de modes de jeux plus compétitifs sont souvent de préférence joués avec des amis ou en groupes déjà formés, puisque si vous ou d'autres joueurs de votre équipe obtenez de mauvais résultats, des co-équipiers inconnus pourraient devenir excédés ou franchement désagréables. C'est un problème récurrent dans ces types de jeux, mais la plupart ont implémentés des systèmes pour éviter ces désagréments, par conséquent vous pouvez toujours jouer solo, mais un groupe est indiscutablement recommandé pour des jeux classés et pour apprécier complètement ce format.
Nous avons fait une liste des meilleurs MOBA actuellement disponibles en 2018 et tous sont gratuits. Vous pouvez trouver la liste plus bas.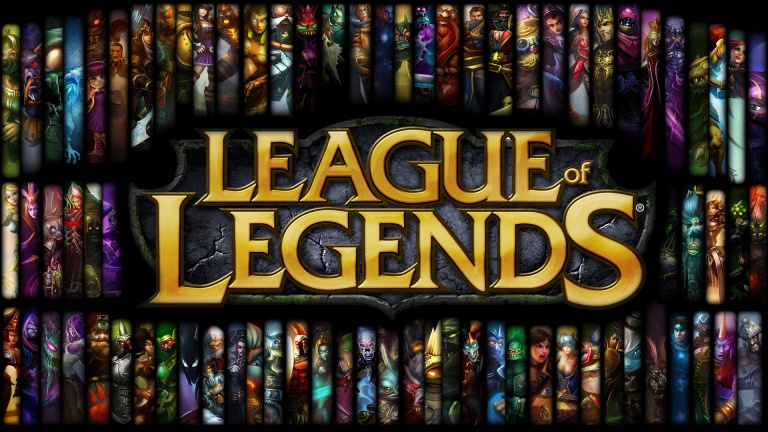 Découvrez le Top 10 des jeux gratuits similaires à League of Legends
Qu'est-ce que le Top 10 des jeux gratuits semblables à LEAGUE OF LEGENDS ont en commun ?
Tous les jeux que vous pouvez trouver dans ce top 10 des jeux gratuits ressemblant à League of Legends sont tous des jeux MOBA, des jeux multijoueurs en ligne, où vous devrez avoir des réflexes rapides, une bonne coordination avec votre équipe ainsi qu'un grand sens de la stratégie et de la gestion de l'argent. Tous ces jeux incluent une pléthore de héros à choisir, de multiples modes de jeux, quelques cartes différentes, divers degrés de customisations et de skins, avec très souvent un grand sens de la progression et de la réalisation, ceci quand vous êtes vainqueur !
Le genre MOBA a toujours été populaire (et l'est toujours), parce qu'il est gratuit, offre souvent une combinaison infinie de différents héros, des stratégies et une progression, et est globalement amusant à jouer avec ou sans amis. LOL et DOTA 2 sont aussi dans le top des jeux compétitifs de la scène esport ainsi que dans le top des jeux diffusés sur les plate-formes de streaming depuis maintenant des années sans beaucoup de vrais adversaires
Que pensez-vous du Top 10 des jeux gratuits similaires à League of Legends ? Quelle serait le votre ? Que pensez-vous de participer à un combat coordonné épique en équipe contre équipe en utilisant des stratégies différentes pour gagner ? Faites-nous savoir ce que vous pensez dans la section dédiée plus bas !