Those Who Remain and Deliver Us The Moon Différée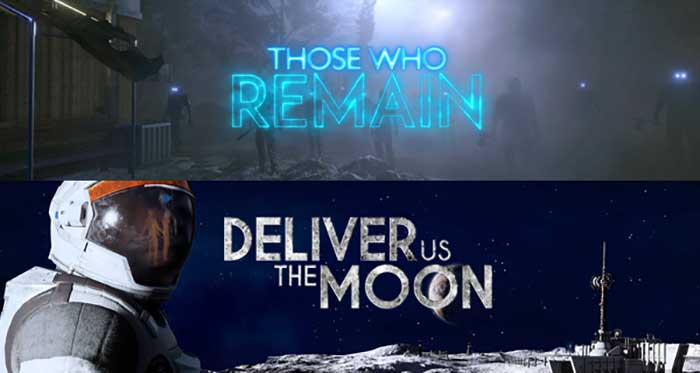 Those Who Remain and Deliver Us The Moon ont été retardés en raison de la pandémie actuelle de coronavirus, a annoncé l'éditeur Wired Productions.
---
---
Dans un post publié sur Twitter, Wired Productions a déclaré : « En ces temps incertains, nous ne voulons pas ajouter de charge de travail ou de stress supplémentaire à ceux qui sont touchés. Nous voulons également nous assurer que nous soutenons pleinement nos partenaires de la vente au détail, qui sont confrontés à des difficultés particulières dans les chaînes d'approvisionnement ».
Le coronavirus actuel a eu un impact massif sur le monde, et on comprend que des mesures aient été mises en place pour ralentir les taux d'infection à l'échelle mondiale.
Wired Productions poursuit en disant : « Nous sommes conscients que pour beaucoup de gens, il peut s'avérer difficile de se procurer physiquement des stocks et nous espérons qu'en repoussant certaines de nos dates de sortie si nécessaire, nous aiderons les détaillants et allégerons une partie de la pression que ressentent nos partenaires, tout en veillant à ce que nos équipes et nos développeurs aient également le temps nécessaire en ces temps difficiles et inconnus ».
Wired Productions espère que le fait de retarder le lancement des jeux contribuera à la sécurité de ses équipes et de ses clients, et permettra à tous de mettre la main sur les jeux en même temps, sans que personne ne manque à l'appel parce qu'il ne peut pas mettre la main sur le jeu en raison des restrictions actuelles.
Those Who Remain sera lancé en juin 2020, à la fois numériquement sur PlayStation 4, Xbox One et PC, et physiquement sur PlayStation 4 et PC.
Deliver Us The Moon sera lancé en numérique le 24 avril 2020 sur PlayStation 4 et Xbox One, et l'édition de luxe physique sortira en juillet 2020 en même temps que l'édition Switch et Collectors de Nintendo.