GocléCD donne à The Ocean Cleanup pour le nettoyage des océans avec l'aide des utilisateurs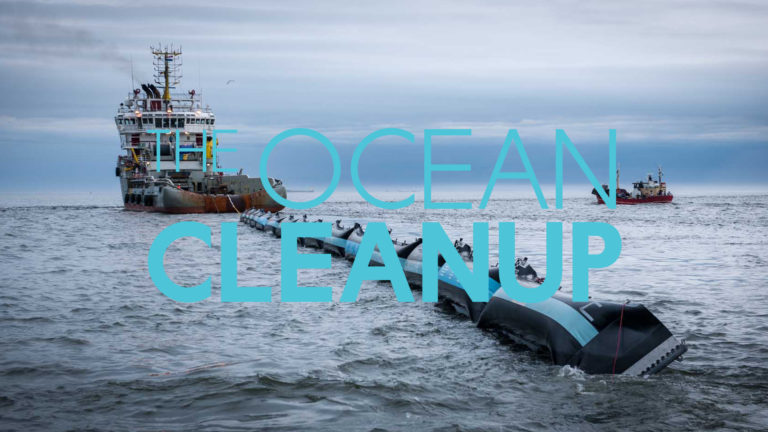 GocléCD à travers Allkeyshop Network a réussi à donner plus de 700 Euros à The Ocean Cleanup pendant la première partie de la Loterie de Bienfaisance GocléCD. 708 utilisateurs ont participé à cette loterie et ont offert 10000 points sur les points gagnés avec le Programme de Récompense GocléCD.
Nous sommes également heureux d'annoncer que The Ocean Cleanup nous a donné une Attestation de Don officielle signée par Boyan Slat, le PDG et Fondateur de The Ocean Cleanup.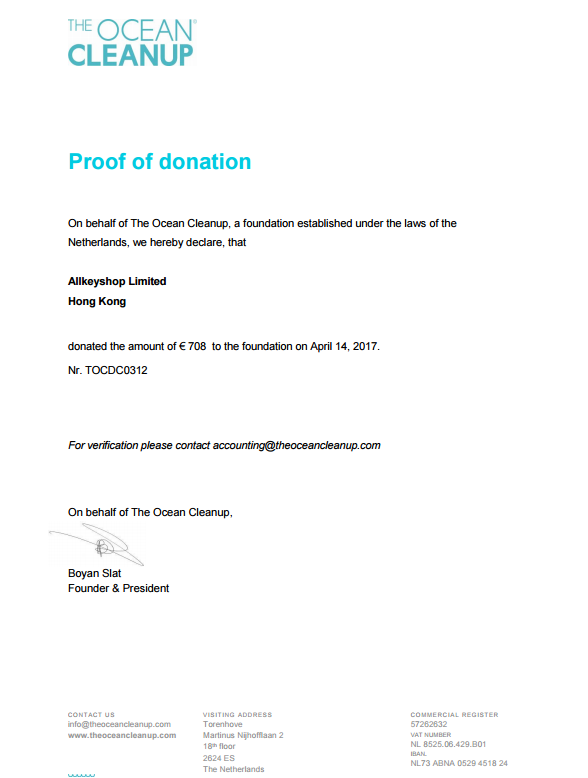 The Ocean Cleanup : Dernière étape – Expédition Aérienne
L'équipe de The Ocean Cleanup a récemment mené une expédition aérienne dont le but est de « quantifier précisément les débris les plus dangereux et les plus gros des océans, du matériel de pêche abandonné appelé filets fantômes. » Selon une mise à jour sur leur site web, l'expédition aérienne les aidera à déterminer combien de débris se trouvent réellement dans la nappe de déchets du Pacifique. Ceci marque également l'étape finale de la cartographie du problème du plastique dans les océans.
L'équipe, composée de 10 chercheurs, 3 techniciens de mesure et 7 personnels de navigation, a embarqué à bord du Ocean Force One, un avion Hercules C-130. Les efforts combinés d'observateurs humains expérimentés et de capteurs avancés ont aidé l'équipe à comptabiliser les débris trouvés flottant à la surface de l'océan. Ces capteurs ont aussi converti le comptage issu des relevés aériens en une estimation de poids en enregistrant la taille des objets détectés.
Les résultats de l'Expédition Aérienne seront d'une grande aide pour la technologie de nettoyage (appelée « Le Pilote ») dont le déploiement est prévu pour cette année.