The Elder Scrolls Online Summerset amène les joueurs au pays des Hauts Elfes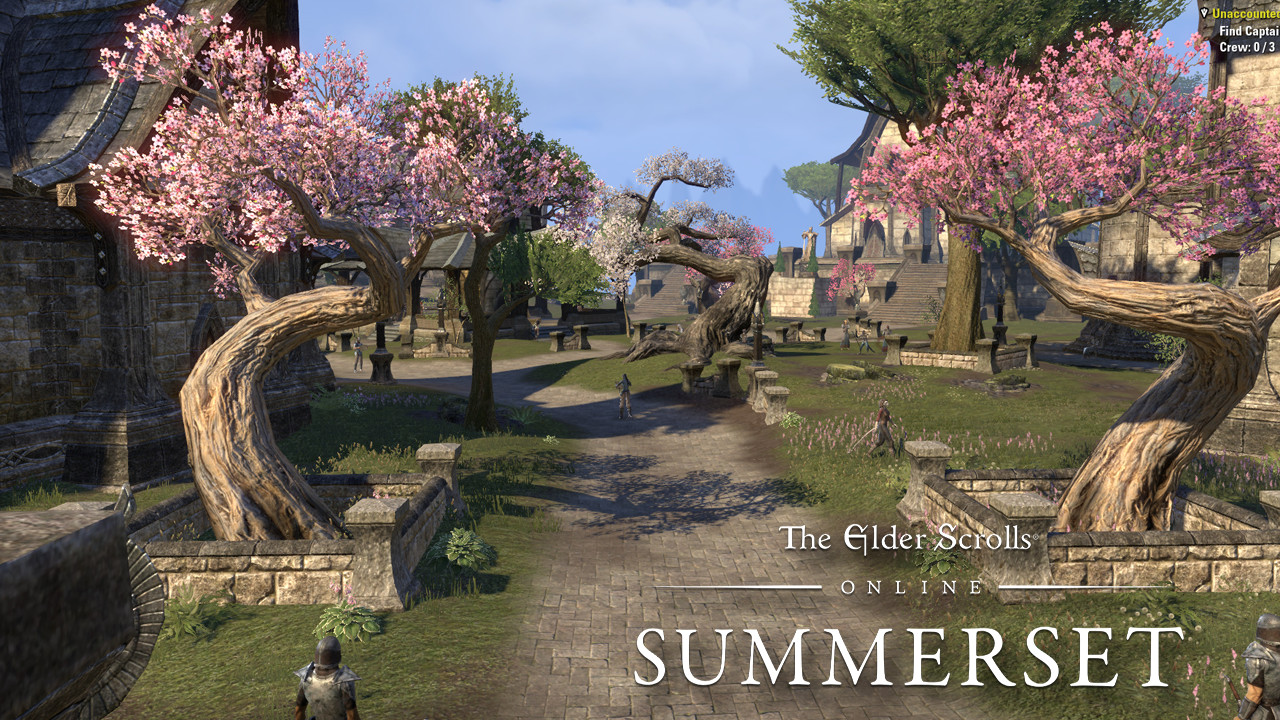 Une conspiration se prépare dans l'ombre de l'Île Summerset qui menace tout Tamriel. Pour cette raison, la reine Ayrenn a ouvert le pays des Hauts Elfes aux étrangers pour aider à mettre un terme à ce complot diabolique. Ainsi débute le nouveau Chapitre du MMORPG fantastique de Bethesda, The Elder Scrolls Online : Summerset.
---
Ce dernier Chapitre présente de nouveaux contenus et défis pour les nouveaux joueurs, ainsi que pour ceux qui reviennent comme pour les vétérans. L'Île Summerset est une toute nouvelle zone qui sera ouverte à l'exploration pour les joueurs. Cette nouvelle zone s'accompagne également d'une chaîne de quête avec une histoire principale épique qui conclut le récit qui s'est déroulé sur le jeu de base et à Clockwork City. Voici le teaser cinématographique pour vous donner une idée de la façon dont les événements de l'histoire vont évoluer.
Vous aurez également l'occasion de rejoindre le mystérieux Ordre Psijic pour la première fois de la série et d'explorer l'île d'Artaeum, patrie de l'Ordre. Une nouvelle Ligne de Compétence Psijic Order avec des pouvoirs vous permettant de manipuler le temps sera également disponible. D'autres caractéristiques comprennent une nouvelle ligne de Compétence pour la Fabrication de Bijoux, une nouvelle épreuve à 12 joueurs, de nouveaux défis de groupe en PvE, et plus encore.
Vous pouvez avoir un aperçu de certaines de ces magnifiques nouvelles zones et du nouveau gameplay dans la bande-annonce ci-dessous :
La Quête Prologue de Summerset est également maintenant disponible. Vous pouvez commencer la quête en acquérant gratuitement la Pierre de Message du Mage dans le Crown Store du jeu. Vous pourrez ensuite utiliser la pierre pour acquérir la quête « Through a Veil Darkly ». Terminez la quête et vous serez récompensé par le mémento Wyrd Elemental Plume. À partir de là, vous êtes prêt pour les quêtes à venir lors de la parution du Chapitre suivant.
The Elder Scrolls Summerset sortira en premier sur PC / Mac le 21 mai, puis sur Xbox One et PS4 le 5 juin. Le pré-achat vous offre le Pack Queen's Bounty, qui comprend un Costume de la Cour de Bedlam, le Pocket Salamander Pet, 3 cartes au trésor, une caisse Psijic Vault Crown, et 2 rouleaux d'expérience. Les pré-achats numériques incluront aussi une copie du Chapitre Morrowind si vous ne l'avez pas encore. Ceux qui possèdent déjà Morrowind ne recevront toutefois PAS de copie supplémentaire. Enfin, tous les pré-achats incluent également la monture Nightmare Senche, qui peut être utilisée immédiatement dans le jeu si vous précommandez la version numérique.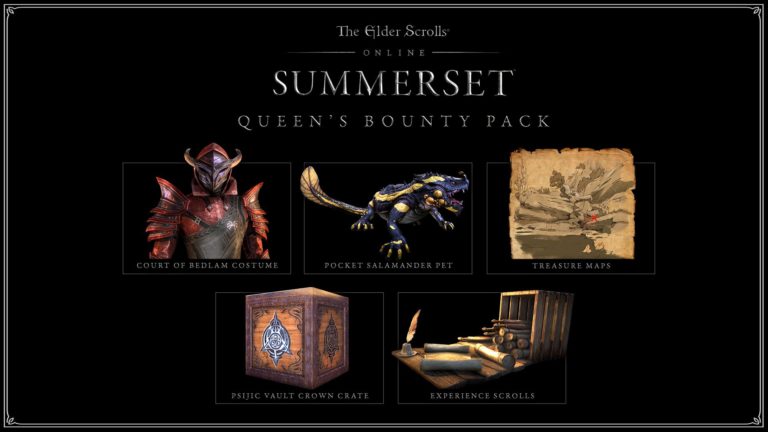 Summerset sera lancé en 5 éditions différentes, incluant une Édition Physique Collector accompagnée de goodies matériels et numériques. Vous pouvez découvrir les différentes éditions ici.
Une nouvelle Collection d'Elder Scrolls Online sera également lancée. Elle combine l'Édition Gold du jeu de base, le Chapitre Morrowind, et le Chapitre Summerset. L'Édition Gold comprend les packs DLC Imperial City, Orsinium, Thieves Guild et Dark Brotherhood. Cette collection est considérée comme le meilleur achat pour ceux qui cherchent à se lancer dans le jeu pour la première fois.
---