The Elder Scrolls Online Greymoor : révélation de la date de lancement officiel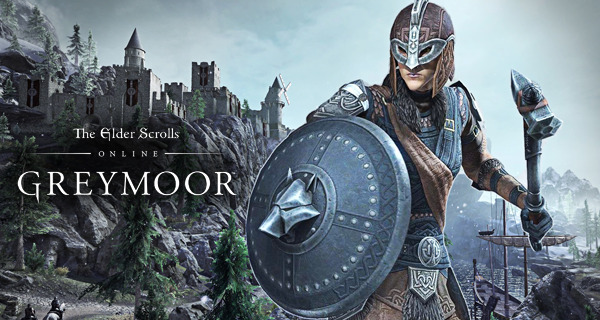 TESO Greymoor la date de lancement officiel est annoncée !
---
The Elder Scrolls Online: Greymoor L'extension a finalement reçu une date de lancement officielle après qu'il ait été récemment annoncé que la date de lancement initiale du 18 mai ne serait pas respectée.
---
---
The Elder Scrolls Online : Greymoor est le plus gros contenu du jeu. En plus d'apporter de petits ajustements aux capacités, l'extension proposera un prologue gratuit et surtout clôturera l'histoire de Skyrim.
De nombreux jeux ont connu un regain de popularité en raison de la pandémie de coronavirus et, dans un post partagé sur Twitter, le directeur du jeu, Matt Firor, a révélé que le jeu est plus populaire aujourd'hui qu'il ne l'a été depuis des années en disant : « nous avons plus de gens qui jouent à l'ESO en ce moment qu'à n'importe quel moment depuis 2015″. Nous sommes très reconnaissants que l'ESO puisse offrir à tant de personnes un répit bienvenu dans la crise actuelle ».
En ce qui concerne les corrections de bugs, Firor reconnaît qu'ils ont encore des problèmes à résoudre mais nous assure qu'ils y travaillent dur, en déclarant : « Nous savons que nous avons encore un problème de « saisie retardée » qui empêche l'enregistrement des pressions sur les touches et les boutons, en particulier dans des situations de stress important comme les sièges Keep dans Cyrodiil, les essais, et d'autres grandes manifestations PvE ».
Les mises à jour et les corrections semblent bien se passer pour la sortie de Greymoor avec Firor qui déclare qu'ils « continuent à traquer et à corriger les problèmes de performance et à travailler sur les optimisations des clients et des serveurs, dont certaines sont mises en ligne avec la mise à jour 26 ».
The Elder Scrolls Online: Greymoor va maintenant sortir le 26 mai pour PC, et le 9 juin pour Xbox One et PlayStation 4. Firor a révélé qu'ils sont sûrs de respecter les nouvelles dates de sortie, mais a également admis qu'ils « n'ont pas encore lancé de mise à jour majeure de l'ESO alors qu'ils travaillent à distance, et des problèmes imprévus peuvent survenir et surviennent effectivement ».
Il termine le poste en disant : « Lavez-vous les mains ».