The Elder Scrolls Online Greymoor Essai gratuit en cours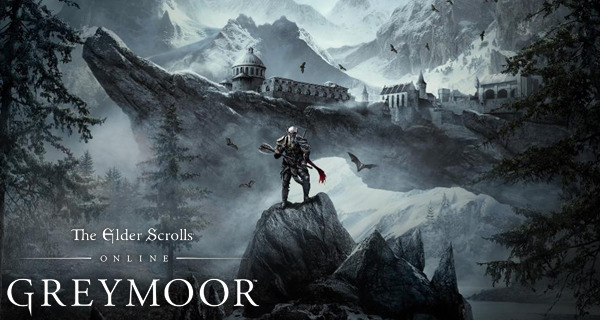 Bethesda a récemment publié une démo pour l'extension Greymoor de The Elder Scrolls Online. Cette démo comporte une quête de prologue que les joueurs peuvent essayer gratuitement sur PlayStation 4, Xbox One, PC et Mac. Les joueurs ont ainsi la possibilité de se familiariser avec une partie du contenu avant la sortie officielle de la démo.
---
---
Le Prologue est déjà ouvert, il suffit donc d'entrer dans le Crown Store en jeu et d'utiliser le Starter Quest gratuit qui s'appelle « Prologue Quest » : La conspiration du clan ». Pour commencer la quête, vous devez ensuite vous rendre à la Guilde des combattants de Daggerfall, à la Garde de Davon ou à la Garde de Vulkhel et parler avec Lyris Titanborn pour accepter la première des deux quêtes, intitulée « La conspiration du clan ».
Le début de la quête marque le début d'une aventure d'un an pour ce fan-favori. Rejoignez Lyris Titanborn pour enquêter sur les machinations ignobles de l'Icereach Coven. L'objectif final est de découvrir et de donner un sens à un sombre complot qui menace de dévaster la maison des Nords.
Si vous souhaitez une pré-introduction à la démo, Bethesda Softworks a également diffusé des séquences de jeu de l'extension Greymoor sur sa chaîne officielle YouTube. La vidéo dure exactement 2 minutes et met en valeur les graphiques et les thèmes étonnants de l'extension Greymoor.
De plus, The Elder Scrolls Online est jouable gratuitement du 1er au 13 avril dans le cadre de la prochaine période d'essai. Pendant ces 12 jours, il y aura un événement de jubilé d'anniversaire dans le jeu qui fournira 100% d'XP en bonus.
De plus, c'est le bon moment pour se procurer un exemplaire du jeu de base de The Elder Scrolls Online, car il est proposé avec une réduction de 60 %. Vous pouvez également obtenir le chapitre Elsweyr avec une réduction de 70 % et les Crown Packs avec une réduction allant jusqu'à 40 % du prix total.
L'extension Greymoor sera officiellement lancée le 18 mai de cette année pour PC et Mac, tandis que les joueurs de console devront attendre le 2 juin pour accéder à l'extension complète.