The Division Incursions : De nouvelles caractéristiques et plus encore gratuitement.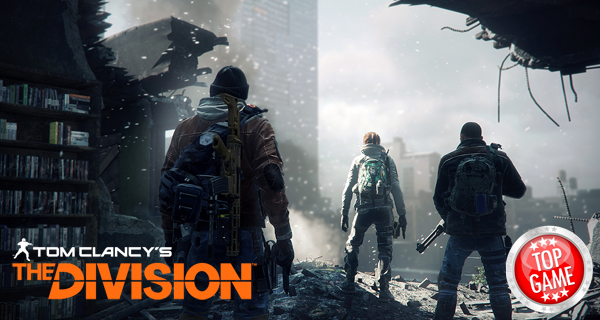 La sortie du premier des deux Incursions pour The Division est programmée pour le 12 Avril.
Avec sa sortie confirmée sur Xbox One, PlayStation 4 et PC, The Division Incursions doit amener de nouveaux contenus gratuits spécifiquement conçus pour le jeu en équipe. The Incursions ne fera pas que récompenser les équipes victorieuses avec des loots de haut niveau, il inclura aussi le nouveau système de négociation de loot qui permettra aux joueurs d'échanger des objets avec leurs coéquipiers.
Falcon Lost, le premier des deux Incursions, apportera aux joueurs un tout nouveau cadre – une installation souterraine de traitement de l'eau transformée en place forte pour le Last Man Battalion.
---
Changements et Ajouts.
La mise à jour Incursions du 12 Avril devrait apporter les changements et les ajouts suivants au jeu :
1. Nouvel équipement – Quatre nouveaux matériels rares seront introduits. Ils sont dénommés : Sentry's Call, Striker's Battle Gear, Path of the Nomad, et Technician's Authority. Selon Ubisoft, chacun d'eux est censé « contribuer à un style de jeu spécifique ».
2. Score d'équipement – Alors que la limite de niveau sera maintenue à 30, l'agent Gear Score pourra booster les capacités au-delà de ce niveau.
3. Commerce de loot – Comme évoqué, Incursions permettra aux joueurs d'échanger des loots avec leurs coéquipiers; il suffira de les déposer pour les rendre accessibles aux autres joueurs.
4. Affectations – Ce sont de nouvelles taches/quêtes secondaires optionnelles vous permettant de gagner des Phoenix Credits, Division Tech et autres récompenses. Les affectations sont mises à jour quotidiennement.
5. Livraisons d'équipement – Comme la Dark Zone possède déjà ses propres opérations, Incursions apportera des livraisons d'équipement que les joueurs pourront se disputer.
6. Caméra spectateur – S'ils meurent en cours de partie, les joueurs pourront « suivre sur caméra » leurs coéquipiers durant celle-ci.
7. Modes de difficulté – Deux modes de difficulté seront disponibles dans Falcon Lost : Mode Difficile, pour les joueurs avec un score d'équipement équivalent au niveau 31, et Mode Challenge, qui est le mode le plus difficile. Une autre chose est qu'il n'y aura pas de points de contrôle dans Falcon Lost, et donc les joueurs devront recommencer du début au cas où leur équipe serait battue. Ils pourront aussi rejouer Falcon Lost et autres Incursions autant de fois qu'ils le souhaitent et être récompensés à chaque fois avec du nouveau loot.
8. Ennemis aériens – Les ennemis pourront employer des drones qui sont relativement délicats à abattre. De plus les joueurs auront affaire à un véhicule de transport blindé qui mettra à l'épreuve leurs compétences tactiques.
---
Une autre mise à jour appelée Conflict sera diffusée ultérieurement. Elle apportera de nouvelles caractéristiques à la Dark Zone et une incursion spéciale dans Columbus Circle. Sont également prévus cette année trois DLC payants : Underground, Survival, et Last Stand.
---
Jouez-vous à The Division ? Ne ratez pas l'occasion d'obtenir The Division Incursions gratuitement ! Trouvez aussi le meilleur prix grâce à notre comparateur de prix et économisez de l'argent sur l'achat de votre clé CD !