The Division Beta: Comment obtenir un accès?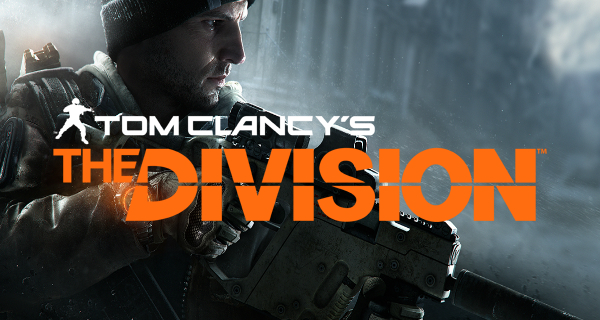 Après le succès auprès des joueurs pour son Alpha sur Xbox One en Décembre dernier, la Bêta de Tom Clancy's The Division est prévu pour début 2016. La version The Division Beta sera disponible pour toutes les plateformes (PC, PlayStation 4 et Xbox One) selon un communiqué posté sur la page concernant la Beta du jeu.
Ubisoft a énuméré deux façons pour vous de rejoindre la Beta fermée:
Pré-commander The Division
Vous pouvez être sûr à 100% d'obtenir un accès sécurisé à la Beta fermée de The Division lorsque vous pré-commander le jeu chez un détaillant participant. Le détaillant où vous pré-commandez le jeu vous fournira un code Beta qui sera envoyé soit par courriel, soit sur une carte imprimée (si vous pré-commandé le CD physique du jeu) ou envoyez un reçu de vente au détail sur le site de la version Beta.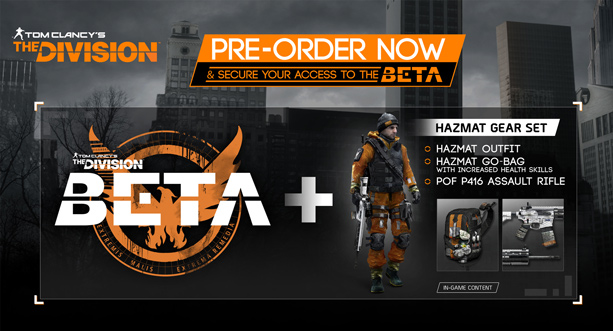 Cliquez ici pour voir la liste des vendeurs participants.
Si vous pré-commander le jeu dans le e-magasin de Xbox ou dans le PlayStation Store via Steam, vous n'aurez pas besoin du code d'accès pour rejoindre la Beta, l'accès sera automatique.
Inscrivez-vous sur la liste d'attente de The Division Beta
Vous avez également la possibilité de vous inscrire sur la liste d'attente de la Bêta de The Division, mais cela ne vous garantit pas à 100% l'accès à la Beta. Vous pouvez vous inscrire sur la liste d'attente sur différentes plateformes.
Alors, qu'en est-il pour vous, si vous décidez de rejoindre la Beta fermée? Comme avec toutes les Beta test, les développeurs du jeu auront à cœur cette fois de recueillir les commentaires des joueurs et de tester le jeu pour éviter les bugs et autres problèmes avant que le jeu ne soit officiellement sorti. Et si vous avez de la chance, vous pourrez être admissible pour recevoir des récompenses spéciales, que vous pourrez débloquer une fois que le jeu sera sorti. Plus de détails seront dévoilés à ce sujet à une date ultérieure, selon Ubisoft.
Vous avez de questions sur la Beta de The Division? Visitez leur FAQ pour en savoir plus.
Une autre solution pour obtenir la Bêta du jeu consiste à acheter l'accès via ce lien.