The Crew 2 Drift Discipline est le prochain dans la série Discipline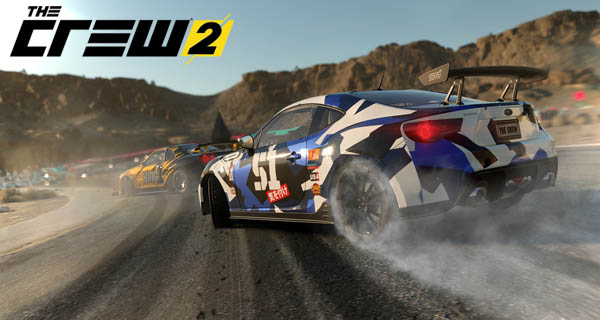 The Crew 2 Drift Discipline d'Ubisoft est paru et c'est le prochain jeu de la série Discipline. Dans cette série, on présente aux joueurs diverses techniques utilisées dans le jeu.
---
---
Cette annonce a été vue dans un tweet du compte Twitter officiel de Crew 2 qui dit, « Communiquez avec le Pilotes des Rues qui est en vous et voyez si vous avec ce qu'il faut pour maîtriser Drift Discipline dans The Crew 2 !
Channel your inner Street Racer and see if you have what it takes to master the Drift Discipline in #TheCrew2! Full details here: https://t.co/BB7a8DDvNs pic.twitter.com/YjiEakHZw2

— The Crew 2 (@TheCrewGame) January 5, 2018
Drift Discipline vous fera déraper en un rien de temps ! Cette technique a d'abord été vue au Japon et popularisée sur cette Terre du Soleil levant. Elle s'est rapidement répandue dans le monde entier et est devenue tellement à la mode qu'elle s'est transformée en événement de compétition.
Selon un post du blog de The Crew, il y a quatre choses à se rappeler quand on parle de dérapage qui sont vitesse, angle, axe et spectacle. Dans cette discipline, les joueurs doivent « maîtriser des routes sinueuses, des circuits et des zones dégagées tout en naviguant précisément dans des séries de courbes difficiles. » S'engager dans un dérapage et le maintenir vous fera gagner des points. En outre, gardez un œil sur ces panneaux de direction situés dans les angles, car si vous les heurtez vous perdez vos points.
Quels sont vos avis sur Drift Discipline ? Partagez-les avec nous dans les commentaires plus bas.
The Crew 2 sort officiellement au 2ème ou 3ème trimestre 2018 pour PC, PlayStation 4 et Xbox One.