Faites connaissance avec la nouvelle faction Templars de XCOM 2 War of the Chosen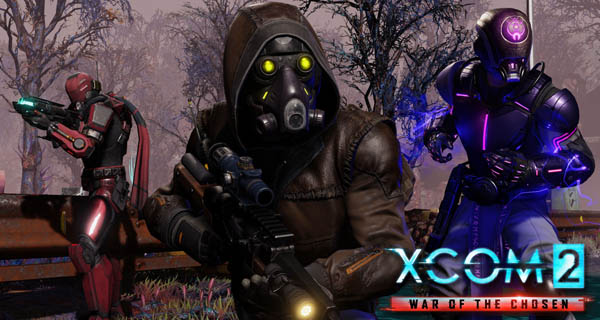 Firaxis Games a introduit la nouvelle faction Templars de XCOM 2 War of the Chosen. C'est un groupe de résistance passé maître dans l'utilisation des pouvoirs psioniques. Du fait de ce savoir-faire, ce ne sera pas une mauvaise idée que de leur demander leur aide.
---
---
Les Templars sont un groupe de guerriers psioniques renégats qui manient de grands pouvoirs. Leur arme de prédilection est leurs lames latérales. Ils les utilisent en se précipitant sur leurs ennemis, réalisent leur attaque et retournent se réfugier en sécurité. Quand ils parviennent à tuer leurs ennemis, ils obtiennent du « Focus » qui les rend plus forts.
Un exemple montré dans la vidéo est leur compétence Volt où ils ne peuvent normalement attaquer qu'un ennemi, mais avec « Focus », ils peuvent en affronter plusieurs simultanément. Des Templars de haut rang peuvent créer des « Fantômes » ou des clones d'eux-mêmes capables de combattre.
Grâce aux pouvoirs extraordinaires des Templars, ce sera vraiment une bonne chose que de les avoir de votre côté.
Regardez la vidéo sur la faction de XCOM 2 War of the Chosen pour en apprendre un peu plus :
XCOM 2 War of the Chosen paraîtra le 31 août 2017 pour PC, PlayStation 4 et Xbox One.