Le prochain personnage invité de Tekken 7 sera Negan de The Walking Dead.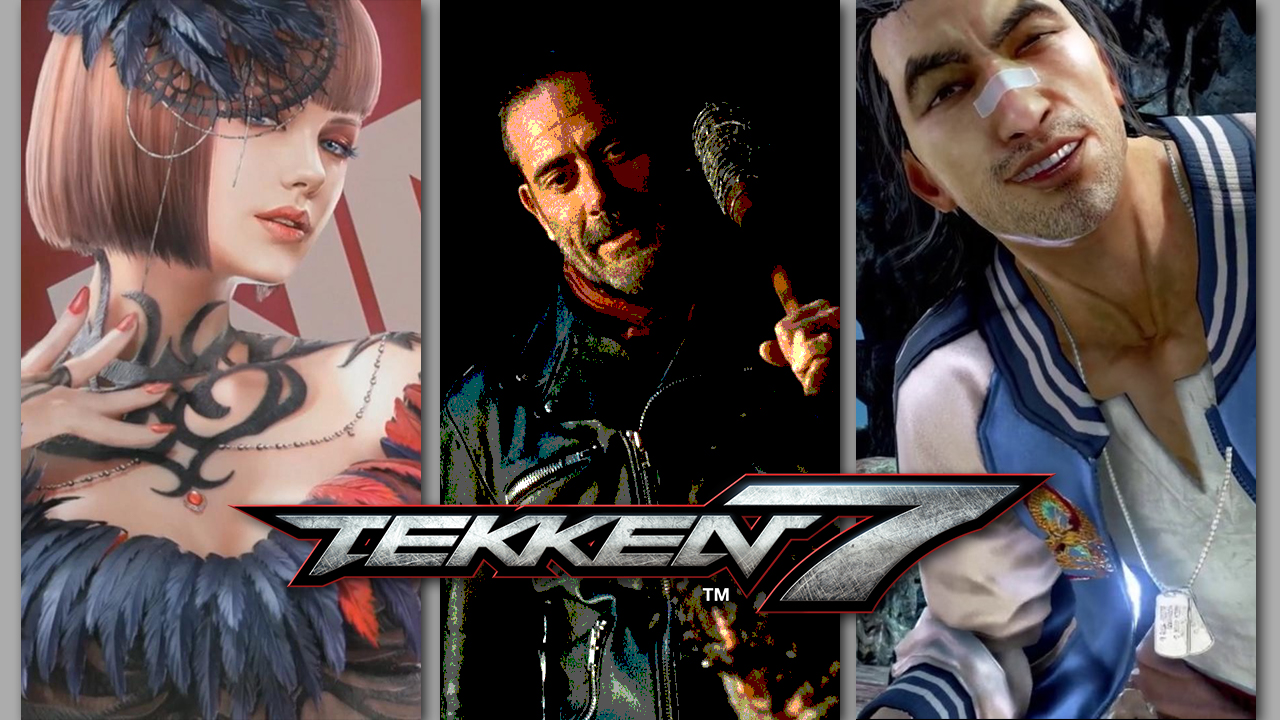 Cette année, Namco Bandai a profité de l'EVO pour annoncer une nouvelle saison de contenu pour Tekken 7. La saison 2 verra l'ajout de 6 personnages à la liste des combattants 3D, dont 3 ont été confirmés dans une nouvelle bande-annonce présentée lors du tournoi annuel des jeux de combat.
---
---
La bande-annonce a révélé le retour de deux éléments de base, Anna Williams et Lei Wulong. Anna est montrée avec son emblématique bazooka et sa technique rageuse, tandis que Lei arbore un nouveau look et semble avoir des pulsions de rage différentes en fonction de son attitude en cours. Enfin, Negan, le vilain personnage le plus détesté de tous de The Walking Dead, a été montré avec sa célèbre chauve-souris, Lucille..
Vous pouvez regarder la bande annonce ci-dessous :
Aucun gameplay n'a été montré pour Negan, probablement parce qu'il en est encore aux premiers stades de développement, mais c'était une révélation certainement inattendue. Il y avait aussi un total de 6 personnages vacants affichés, ce qui signifie que 3 personnages supplémentaires sont en cours. Et puisque les 2 premiers personnages montrés étaient des personnages de retour, les autres personnages manquants dans la liste du jeu ont également une chance de revenir. Il est également possible que certains de ces places vacantes soient remplies par d'autres personnages invités.
Namco Bandai n'a pas précisé exactement quand ces prochains personnages sortiront. Le contenu de la saison 1 du jeu avait été publiée en 3 vagues, la première vague ajoutant des options de personnalisation supplémentaires et le mode Tekken Bowl, et les vagues 2 et 3 ajoutant respectivement les personnages invités Geese Howard et Noctis.
Tekken 7 est actuellement disponible sur PC, Xbox One et PS4.