State of Decay 2 Juggernaut Edition à venir le mois prochain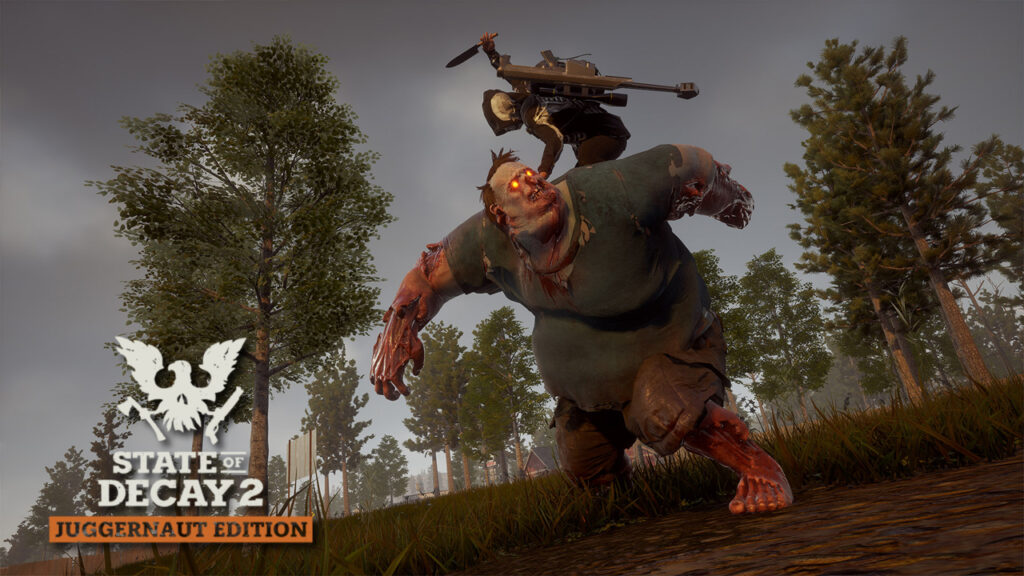 Malgré ses nombreux problèmes au lancement, State of Decay 2 a attiré des tonnes de joueurs. Microsoft a même révélé que la base de joueurs du jeu a atteint 5 millions vers le mois d'août de l'année dernière. Aujourd'hui, le développeur Undead Labs a dévoilé les prochaines étapes du jeu de survie de zombies.
---
---
Apparemment, le studio a travaillé sur une grosse mise à jour gratuite appelée Juggernaut Edition. Cette mise à jour apportera une nouvelle carte du monde ouverte, une nouvelle catégorie d'armes de mêlée lourdes avec des mécanismes qui récompensent l'habileté et le timing, une série d'améliorations visuelles et audio, deux fois plus de musique que la version actuelle, et une tonne de corrections et autres améliorations.
Vous pouvez consulter la bande-annonce du jeu pour State of Decay 2 Juggernaut Edition ci-dessous :
Juggernaut Edition donnera également accès à tous les add-ons publiés – le pack Indépendance, le pack Daybreak et l'extension Heartland – à ceux qui ne les ont pas encore achetés, y compris ceux qui jouent via le Xbox Game Pass. Ceux qui ont déboursé de l'argent pour ces extensions recevront des « cadeaux exclusifs » afin de ne pas se sentir floués.
State of Decay 2 Juggernaut Edition sera lancé, à juste titre d'ailleurs, le vendredi 13 mars 2020. Le jeu fera également ses débuts sur Steam le même jour.