Star Wars Battlefront reçoit une nouvelle extension, du contenu gratuit, et des évènements spéciaux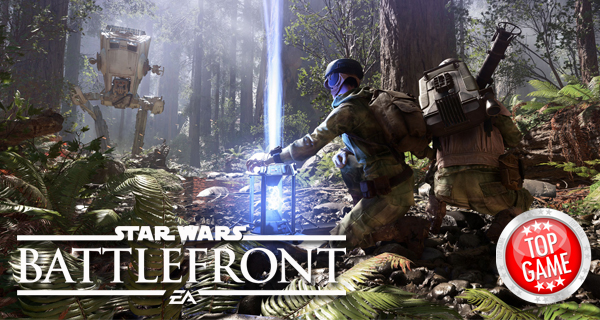 Star Wars Battlefront Bespin
Ayant reçu sa première extension, Outer Rim, Star Wars Battlefront se prépare pour un nouveau pack d'extension, du contenu gratuit (dépendant de la plateforme), et des évènements spéciaux, comme annoncé par EA dans leur récent post du blog sur le site officiel du jeu.
Ce nouveau pack d'extension, le second a être publié cette année, s'appellera Star Wars Battlefront Bespin, et les joueurs possédant le Season Pass peuvent s'attendre à une sortie en Juin de cette année. Cette extension emmènera les joueurs à Cloud City, et comprendra quatre nouvelles cartes pour tous les modes les plus populaires du jeu. Il ajoutera aussi plus d'explosions, des Star Cards, un nouveau mode de jeu, et deux nouveaux personnages (Lando Calrissian and Dengar).
Des ajouts gratuits, qui seront spécifiques à une plateforme (PC, Xbox One, PS4), sortiront aussi dans les tout prochains mois. Ils incluront de nouveaux évènements dans le jeu comme des missions de groupe, des scores doublés les week-ends, de nouveaux contrats de Hutt, davantage de contenu, et des activités qui seront bientôt annoncées pour la célébration de la Journée Star Wars le 4 Mai.
Le post confirme aussi qu'il y aura au total huit héros qui seront inclus dans le Season Pass de Star Wars Battlefront. Deux d'entre eux étaient présents dans le DLC Outer Rim (Greedo and Niem Nunb), deux seront inclus dans le DLC Bespin, deux de plus dans le DLC Death Star, et les deux derniers viendront avec le quatrième DLC qui sera annoncé prochainement.