Splinter Cell gratuit pour tous en téléchargement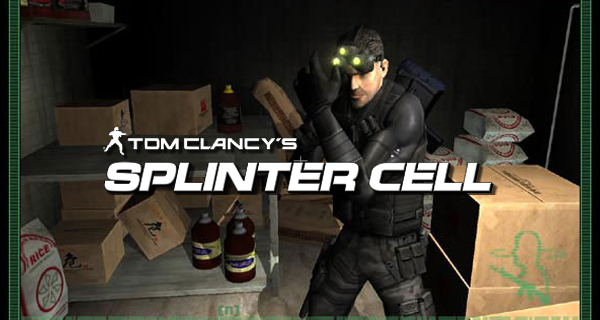 Splinter Cell gratuit !
Prenez-le tant que vous le pouvez !
Vous pouvez obtenir Splinter Cell de 2003 pendant une durée limitée en commémoration du 30ème anniversaire d'Ubisoft ! Le jeu est en téléchargement libre depuis le client Uplay.
En Juin 2016, Prince of Persia : The Sands of Time a été offert gratuitement. D'autres jeux seront proposés jusqu'en Décembre de cette année, alors prenez soin de vérifier votre client Uplay pour être sûr que vous ne manquerez aucun des jeux gratuits d'Ubisoft !
---
Téléchargement gratuit de Splinter Cell sur Uplay
Suivez ces instructions simples pour obtenir Splinter Cell gratuit sur Uplay :
Étape 1 : Connectez-vous à votre compte Uplay en utilisant le client Uplay.
Étape 2 : Cliquez Ubi 30 dans le menu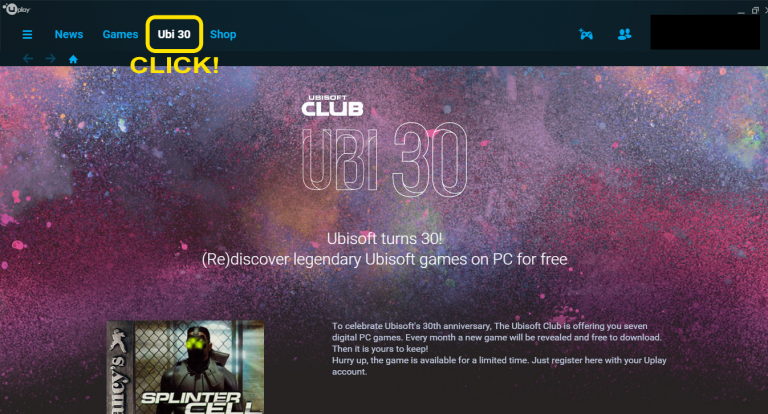 Étape 3 : Faites défiler vers le bas et acceptez les clauses en cochant la case. Cliquez ensuite sur OBTENIR LE JEU MAINTENANT pour démarrer le téléchargement.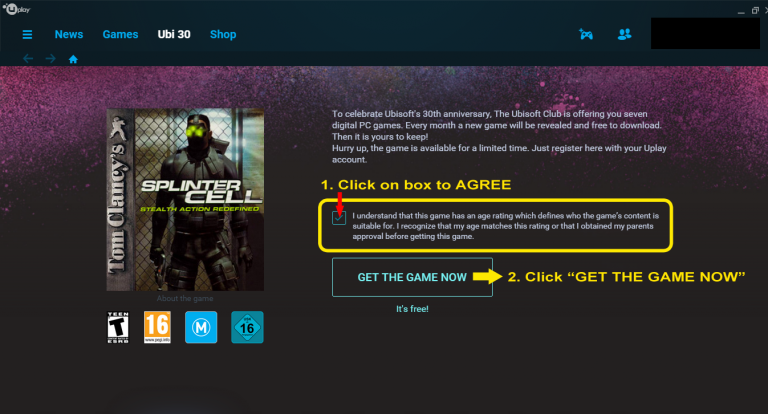 Étape 4 : Plus de jeux seront offerts d'ici Décembre 2016. Revenez vérifier vers la mi-Août pour bénéficier d'un autre jeu gratuit d'Ubisoft !