South Park The Fractured But Whole est Gold !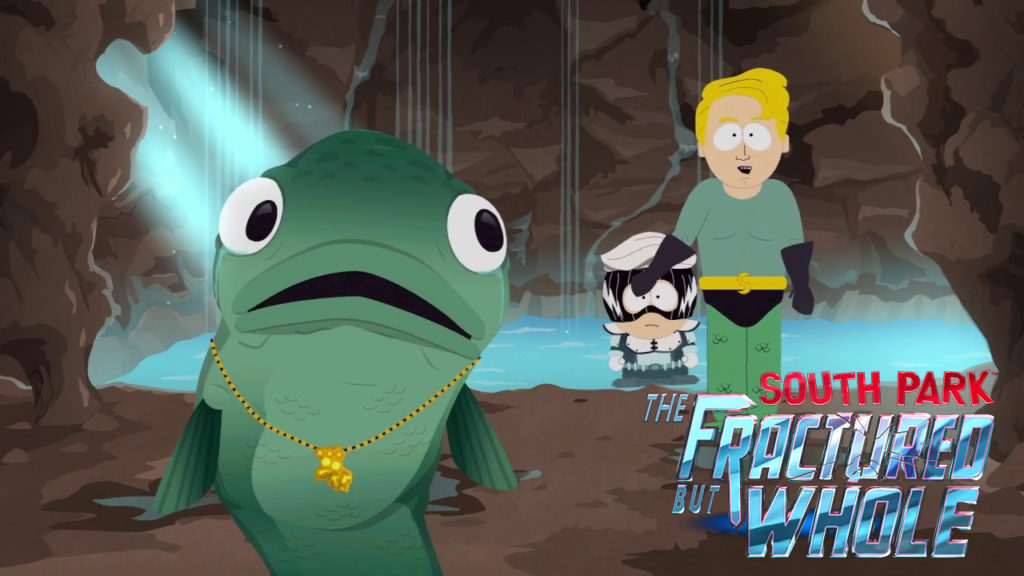 South Park The Fractured But Whole, la suite d'Ubisoft pour leur jeu à succès « South Park The Stick of Truth » de 2014 est finalement passé « Gold« .
---
Le RPG très attendu avec des personnages de la série South Park à terminer son développement et est prêt à être vendu. Cette nouvelle vient moins de 3 semaines avant la sortie du jeu prévu pour le 17 octobre 2017.
Pour célébrer l'étape, Ubisoft a publié une toute nouvelle bande-annonce remplie de références qui devraient faire rire les fans de South Park et titiller le rapper controversé Kanye West. Vous pouvez consulter la bande-annonce complète ci-dessous.
Cette bande-annonce présente un poisson gay parlant qui emploie l'aide d'un super héros appelé Semen et son accompagnateur pour aider sa mère à se rendre au paradis. La bande-annonce continue ensuite à montrer une sorte de mini-jeu qui ressemble à un croisement entre les jeux mobiles populaires Flappy Bird et Robo Unicorn Attack.
Certains d'entre vous ne savent peut-être pas que Kanye West a actuellement un jeu mobile en développement appelé Only One qui est basé sur son single portant le même titre et sa défunte mère et comment elle est arrivée au ciel sur une licorne.
Le poisson gay parlant fait également référence à l'épisode « Fishsticks » de la saison 13 de la série South Park qui a été diffusée pour la première fois en 2009. L'épisode présentait une chanson intitulée « Gay Fish », une parodie de « Heartless » de Kanye West.
Que pensez-vous de cette nouvelle bande-annonce? Comment pensez-vous que Kanye réagira? Êtes-vous excité de vous lancer dans le jeu? Dites-nous tout cela dans les commentaires ci-dessous.