Sorties de jeux PC Avril 2018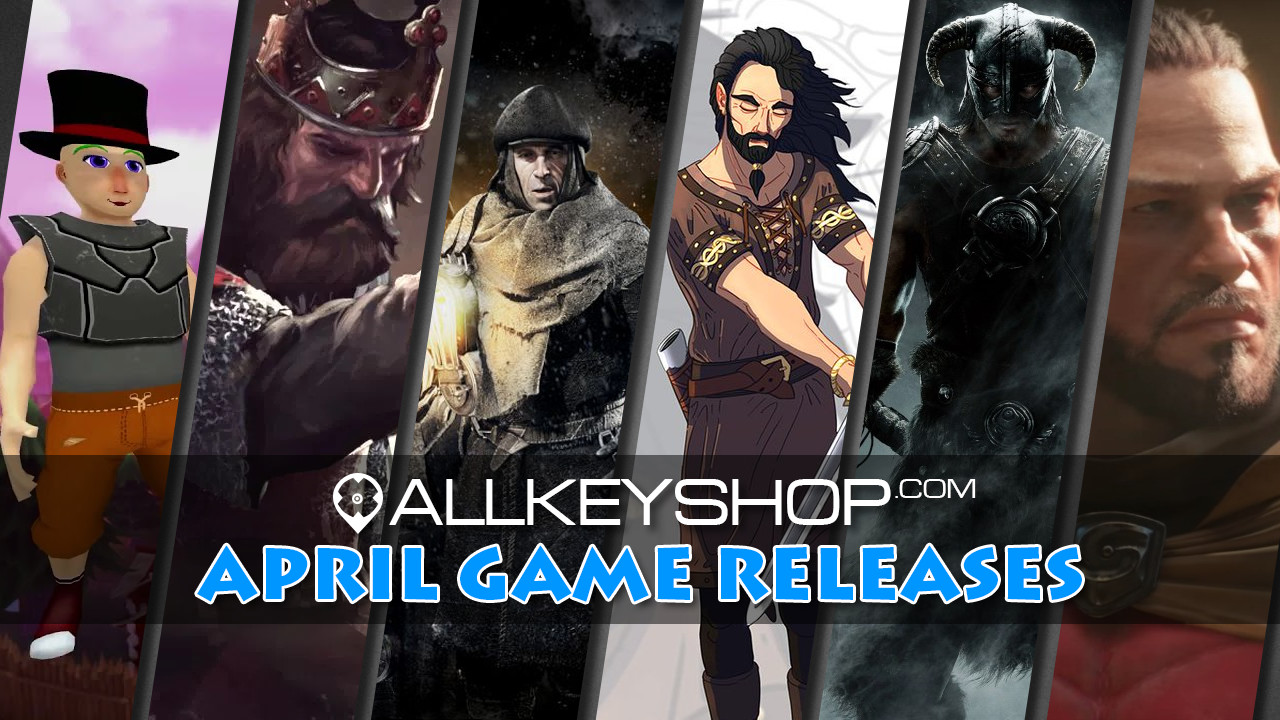 Avril n'a peut-être pas la liste de jeux à sortir la plus longue, mais elle est toujours pleine de grandes versions pour PC. Si vous en avez terminé avec vos jeux en retard (ce qui serait hautement improbable étant donné le nombre de grosses sorties des trois premiers mois de cette année), voici les meilleures versions de jeux PC pour avril 2018 :
---
Sorties de jeux PC Avril 2018
---
The Elder Scrolls 5 Skyrim VR | 3 Avril
---
Hormis Resident Evil 7, la plupart des expériences de réalité virtuelle se sont résumées à de simples mini-jeux plutôt qu'à des titres immersifs à part entière. C'est pourquoi lorsque Bethesda a annoncé qu'ils allaient publier des versions VR de trois de ses principaux titres, tout le monde s'en est réjoui. Aujourd'hui, Skyrim VR arrive sur PC avec le support pour Oculus Rift, HTC Vive et Windows Mixed Reality. Bien sûr, il n'y aura pas de support de mod au lancement, mais c'est parce que Bethesda veut avant tout s'assurer que l'expérience de base est solide. Pour ma part je suis heureux qu'ils aient fixés leurs priorités sur les points importants. Espérons que le support de mod sera lancé une fois que tout fonctionnera comme il se doit.
---
Extinction | 10 Avril
---
Les nouvelles franchises triple-A sont difficiles à trouver ces temps-ci. Donc, quand l'une se profile sur le radar, la plupart des joueurs sont à la fois excités et méfiants sur la façon dont les choses vont se passer. C'est pourquoi Iron Galaxy doit bien calculer son coup. Extinction est très prometteur, proposant des combats contre des ogres assoiffés de sang de 150 pieds de haut en tant que guerrier solitaire capable de vaincre les énormes bêtes. Il promet également un environnement interactif et entièrement destructible, un combat basé sur les compétences, des missions secondaires dynamiques et une campagne avec une histoire dense. Espérons juste que les batailles ne se limiteront pas à des événements rapides.
---
Masters of Anima | 11 Avril
---
Il est temps de vous frayer un chemin à travers des hordes de créatures maléfiques afin de sauver votre petite amie… parce que, voyez-vous, les vrais héros sauvent toujours leurs petites amies. Masters of Anima vous donne le contrôle d'un apprenti d'Anima, une force magique et chaotique qui permet à Shapers d'appeler des gardiens pour les aider et les protéger au cours de leur voyage. Dans le jeu, vous aurez la possibilité d'invoquer jusqu'à 100 gardiens en même temps, en utilisant votre armée pour résoudre des énigmes et terrasser les redoutables Golems.
---
Dead in Vinland | 13 Avril
---
Dead in Vinland prend les éléments de RPG, de gestion et de survie de Dead in Bermuda et élargit la formule de tous les côtés. Vous devrez guider Eiril et sa famille pour survivre après avoir été exilés dans un lointain pays inconnu. Gérez la santé mentale et physique de votre groupe, explorez l'île pour trouver des objets utiles et organisez votre camp pour faire pencher la balance en votre faveur. Vous rencontrerez d'autres personnes durant votre quête pour survivre, mais toutes ne vous accueilleront pas comme des amis.
---
Total War Saga Thrones of Britannia | 19 Avril
---
Thrones of Britannia est le premier d'une série de dérivés dont Creative Assembly veut se servir pour orienter la formule Total War vers des événements historiques très spécifiques. Le jeu vous amènera dans l'Europe de 878 après JC où quatre royaumes ont été fragilisés par la guerre et les envahisseurs étrangers. Réécrivez un moment critique de l'histoire où quatre royaumes s'unissent en une seule nation sous la domination d'un seul roi. L'histoire favorisera-t-elle votre quête ?
---
Dead Climb | 19 Avril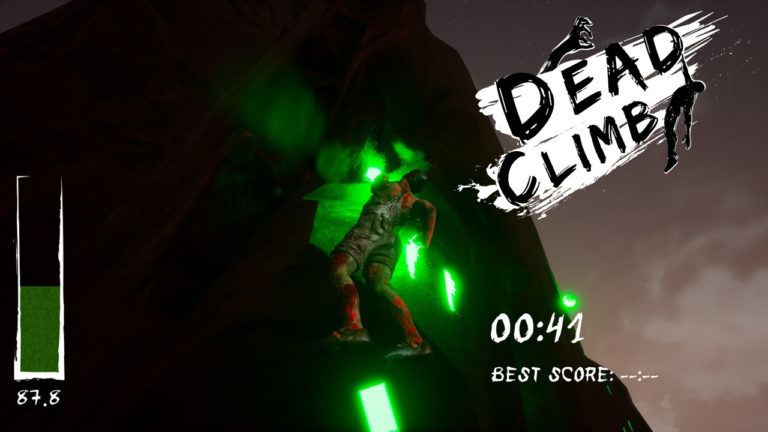 ---
Imaginez ceci – Vous tombez du ciel et trouvez la mort au pied d'une montagne. Après cela, vous êtes ressuscité par une mystérieuse matière verte qui vous permet de gravir la montagne en utilisant vos membres morts. Ce qui se passe ensuite est l'une des aventures les plus absurdes que nous ayons jamais vue avec une physique ragdoll. Au fur et à mesure que vous montez, votre corps se tord et se balance dans les positions les plus inconfortables tandis que vos mains restent collées au flanc de la montagne à l'aide de la gelée verte. Si vous pensez que cette description est bizarre, attendez d'avoir vu le trailer ci-dessus.
---
Frostpunk | 24 Avril
---
11 bits Studios, les créateurs de la très acclamée This War of Mine, sont de retour avec un tout nouveau jeu de survie. De la gestion d'un seul foyer dans une ville ravagée par la guerre, vous êtes maintenant chargé de la survie d'une ville entière sur le point de geler. Vous devrez rédiger et faire appliquer des lois pour garder votre société en ordre. Vous devrez également inspirer constamment vos citoyens afin qu'ils ne succombent pas au désespoir. Explorez au-delà de vos limites pour découvrir des éléments du passé et des indices pour assurer l'avenir de votre peuple.
---
Shoppe Keep 2 | 26 Avril
---
Il est temps de changer de rôle en assumant la tâche de tenir un magasin d'objets similaire à ceux gérés par les PNJ dans vos RPG et MMO préférés. Montez une boutique pour aider les aventuriers en vendant potions, armes, armures et beaucoup plus. Explorez le monde pour obtenir des ressources rares. Utilisez ces ressources pour créer de nouveaux produits. Équipez vos propres objets pour combattre des créatures mortelles et d'autres ennemis. C'est un monde vivant avec une économie qui s'adapte à la communauté en ligne et une ville qui évolue en même temps que vous.
---
Voici donc les jeux à surveiller sur PC cet avril. Comme toujours, vous trouverez les meilleures offres pour ces jeux ici sur GocléCD. Profitez-en !
---