Sorties de jeux d'août 2017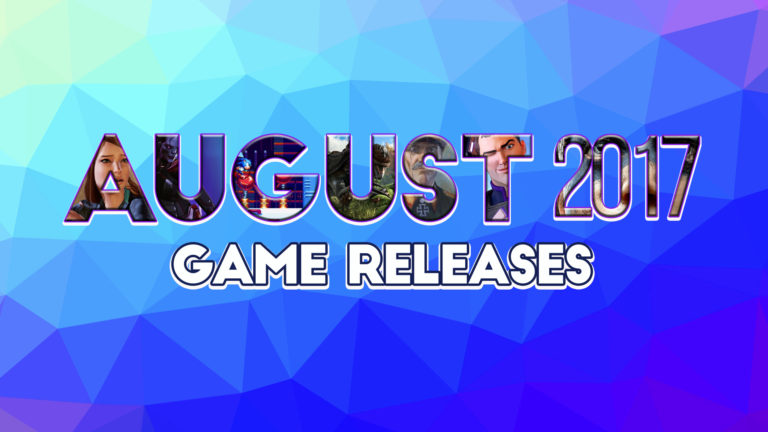 Sorties de jeux d'août 2017
À la recherche de nouveaux jeux pour jouer ce mois d'août ? Consultez nos Sorties de Jeux d'août 2017 !
Lesquels de ces jeux vous intéressent ? Dites-nous le dans les commentaires plus bas !
---
Hellblade Senua's Sacrifice
Date de sortie : 8 août 2017
---
---
Hellblade Senua's Sacrifice est le nouveau jeu des réalisateurs de Devil May Cry. Il vous laisse suivre la protagoniste féminine Senua qui souffre de divers troubles mentaux. Senua est une guerrière celte, et elle est dans une quête pour combattre pour l'âme de son amoureux décédé. Les développeurs ont travaillé avec des neuroscientifiques et des personnes ayant vécu une psychose afin de créer un jeu qui vous fait plonger profondément dans l'esprit de quelqu'un souffrant de maladie mentale.
---
Sudden Strike 4
Date de sortie : 11 août 2017
---
---
Sudden Strike est de retour cette année avec
Sudden Strike 4
! Ce jeu de stratégie en temps réel promet un gameplay réaliste comprenant profondeur tactique et décor historique. Il propose aussi plus de 20 missions dans trois campagnes, plus de 100 unités authentiques, un mode multijoueur, et le support des mods grâce à Steam Workshop.
---
Sonic Mania
Date de sortie : 15 août 2017
---
---
Une toute nouvelle aventure vous attend dans Sonic Mania ! La plateforme 2D adorée est de retour, et vous pourrez sûrement éprouver de la nostalgie avec ses toutes nouvelles Zones et ses classiques réinventés ! Incarnez Sonic, Knuckles et Tails et avancez d'un niveau après l'autre ! En progressant, vous rencontrerez des surprises intéressantes et de puissants chefs tout au long de chemins et de secrets jamais vus auparavant !
---
Agents of Mayhem
Date de sortie : 18 août 2017
---
---
Agents of Mayhem est un jeu d'action et d'aventure en monde ouvert qui se passe dans l'univers de Saint Row. Il vous permet de jouer trois des douze agents jouables. Chacun des agents a son propre look distinctif, sa personnalité, ses aptitudes, et ses armes. Ces agents doivent accomplir des missions dans une version futuriste de Séoul contre une organisation malfaisante appelée LEGION, et son mystérieux leader Morningstar.
---
F1 2017
Date de sortie : 25 août 2017
---
---
Ressentez l'excitation de la victoire au Championnat du Monde 2017 dans F1 2017 ! La version de cette année de la franchise du jeu vidéo F1 comprend des voitures classiques de légende avec d'autres caractéristiques impressionnantes comme un Mode Carrière de 10 ans, le nouveau mode Championnats, et encore d'autres choses !
---
XCOM 2 War of the Chosen
Date de sortie : 29 août 2017
---
No Man's Sky
Steam
27,00€
-43%
15,34€
Sonic Mania
Steam
6,00€
-37%
3,80€
Destiny 2
Steam
—
20,49€
Project Cars 2
Steam
8,00€
-24%
6,09€
Marvel vs Capcom Infinite
Steam
9,00€
-45%
4,95€
Forza Motorsport 7
Steam
—
27,99€
---
War of the Chosen est l'extension du très apprécié jeu de stratégie XCOM 2 de 2016. Cette extension apporte de nouvelles factions et des classes de héros (Reapers, Skirmishers et Templars), de nouveaux ennemis (Le Chosen), et de nouvelles menaces, décors, et objectifs de mission.
---
Ark Survival Evolved
Date de sortie : 29 août 2017
---
---
Ark Survival Evolved est enfin officiellement lancé après avoir été en Accès Anticipé depuis 2015. Apprenez à dresser, entraîner, élever, et chevaucher des dinosaures dans un monde où votre survie est également en jeu. Construisez des bâtiments, faites pousser votre propre nourriture, et le plus important, explorez l'immense monde du jeu !
---
Life is Strange Before the Storm
Date de sortie : 31 août 2017
---
---
Life is Strange Before the Storm
est un jeu autonome qui se passe trois ans avant les évènements de Life is Strange. Vous incarnerez Chloe Price, et le jeu est axé sur son improbable amitié avec la populaire Rachel Amber. Il propose un choix de récits avec des conséquences qui aboutissent à de multiples fins basées sur les décisions que vous prenez tout au long du jeu.