Sorties de Far Cry 5 et de The Crew 2 retardées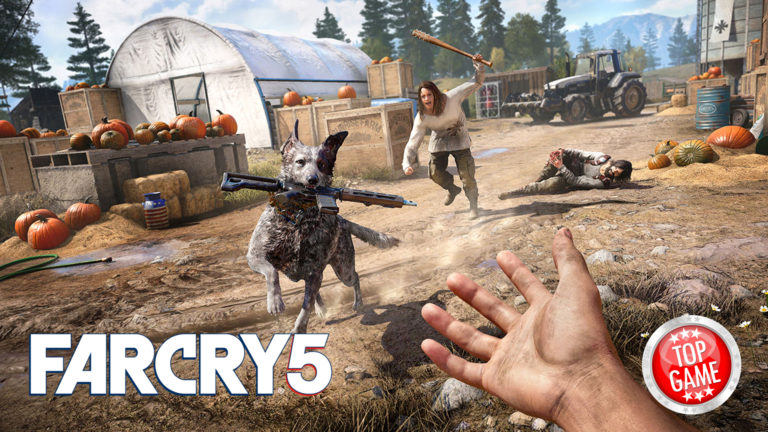 Ubisoft a annoncé que la date de sortie de Far Cry 5 a été repoussée à un mois de celle initialement prévue. Celle-ci aura donc lieu le 27 mars 2018 sur PC, PS4, et Xbox One.
---
---
The Crew 2 a également été repoussé, et sortira à présent dans la première moitié de l'année fiscale 2018 d'Ubisoft.
Dans un post du blog d'Ubisoft, ils ont expliqué pourquoi ils avaient besoin de retarder la sortie des deux jeux.
« Pour Far Cry 5, le temps supplémentaire permettra à l'équipe d'Ubisoft Montréal de réaliser quelques améliorations supplémentaires qui apporteront la meilleure et la plus ambitieuse expérience Far Cry en accord avec la vision originale de l'équipe. Nous sommes enthousiasmés que les fans rejoignent la Résistance à Hope Country dans le Montana contre le Project du culte d'Eden's Gate.« 
Ubisoft a aussi ajouté que les fans obtiendront « le tout nouveau look » dans le jeu le 9 décembre à 7h. Allez consulter le Ubiblog pour vérifier.
Quant à The Crew 2, Ubisoft a expliqué que l'équipe de développement de la Tour d'Ivoire utilisera le temps supplémentaire pour « réaliser d'autres tests de jeu, recueillir les réactions des joueurs, et continuer à œuvrer pour délivrer une expérience de course en monde ouvert ambitieuse qui réponde aux attentes de l'équipe et de nos joueurs.«