La sortie de Need For Speed est presque là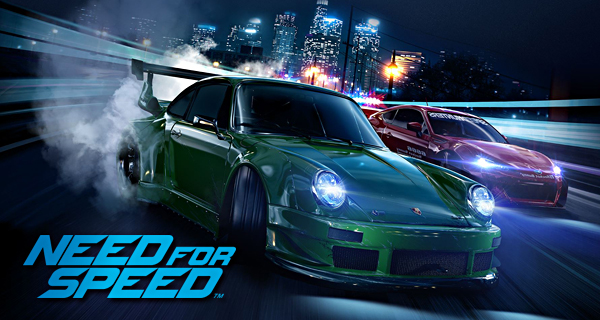 Lancement de Need For Speed sur PC le 17 mars 2016
Need For Speed pour PC n'est plus qu'à quelques jours de son lancement officiel. La version PC du jeu est absolument extraordinaire puisqu'elle peut afficher une cadence d'images plus élevée jusqu'à une résolution de 4K. Ce qui va faire de votre Need For Speed une sacrée expérience.
Les améliorations apportées à la version console seront également disponibles pour PC. Le premier jour du lancement PC inclura les icônes et les légendes et la mise à jour de la présentation suivra le lancement officiel.
Voici les nouveautés attendues dans le jeu:
– Transmission manuelle : La transmission manuelle souhaitée par de nombreux fans sera finalement disponible. – Hot Rods : Deux nouveaux bolides seront proposés, en commençant par le 1932 Hot Rod. Il seront accompagnés de quatre kits de carrosserie : Soft Top, Coupe, Sedan et Pick Up pour un aspect vraiment customisable. Le second Hot Rod est le « Aaron Beck' BeckKustoms F132 », un moteur à haute performance que vous allez adorer. – Course d'accélération : De nouvelles courses de drag vont venir satisfaire votre besoin de vitesse. Les épreuves incluent Neck to Neck, The Perfect Shifts, Drag the Town, Pedal to the Metal et Speed Tunnel. – L'Entrepôt : Un espace supplémentaire pour garer vos nouveaux véhicules. – Améliorations de l'éditeur de décoration: Un système de coordonnées pour positionner vos décalques. Et l'introduction de Text Decals 2.0 avec fonte sélectionnable.
Quelques animations ont été ajoutées au sein de l'éditeur de décoration:
Animation indiquant quand un décalque a été ajouté à un véhicule.
Meilleure animation pour indiquer plus clairement le décalque sélectionné sur un véhicule.
Augmentation de la vitesse d'animation des informations pour montrer qu'une action se produit.
– Réussites et Trophées : Drag Queen, vous devez remporter cinq courses de drag; Wrap It Up, vous devez télécharger une décoration partagée et enfin Kustom Kar, en achetant votre premier Hot Rod.
Voici aussi une liste des correctifs disponibles : – Un Entrepôt Virtuel où vous pouvez garder 5 véhicules supplémentaires dans votre garage. – Un écran d'aperçu des clichés amélioré dans le menu Réseau de Need For Speed, afin de pouvoir mieux utiliser vos clichés. – Améliorations au mode Cliché Pro. – Améliorations à l'éditeur de texture. – 3 nouveaux Trophées et Réalisations. – Plus de campagnes pour Rep / Cash et Discounts. – Diverses modifications et améliorations sur le gameplay, le Monde et l'audio. – Nombreux correctifs de stabilité.
Êtes-vous enthousiasmés par la version PC de Need For Speed ? Nous oui ! Partagez vos opinions avec nous dans les commentaires ci-dessous !