Annonces de Sony E3 2017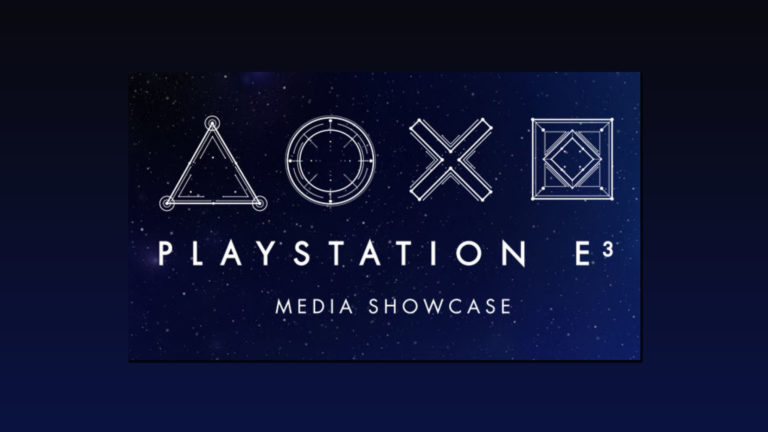 Tellement de jeux ont été annoncés à la présentation de Sony E3 2017 ! Consultez-les tous plus bas !
PSX 2017
La PlayStation Experience est prévue du 9 au 10 décembre, et elle aura lieu au Anaheim Convention Center en Californie. On peut espérer davantage de gameplays, de bande-annonces et de nouveaux jeux à être annoncés pendant la manifestation.
Call of Duty: WWII
---
---
Sony a dévoilé un trailer multijoueur pour Call of Duty : WWII qui met aussi l'accent sur quelques-uns des divers décors du jeu. Y sont mentionnés des lieux comme Normandie, France, Aachen, Allemagne, et la Forêt des Ardennes en Belgique.
Une bêta privée se tiendra le 25 août pour ceux qui pré-commanderont le jeu sur PlayStation 4. La bêta pour PC et Xbox One suivra à une date ultérieure.
Crash Bandicoot: N.Sane Trilogy
---
---
Une nouvelle bande-annonce pour Crash Bandicoot : N.Sane Trilogy a été dévoilée durant la présentation de Sony au E3 2017. Elle comporte un remix original de la bande son du jeu Crash Bandicoot original. Regardez-là plus bas !
Crash Bandicoot : N.Sane Trilogy doit sortir fin juin. Il inclura : Crash Bandicoot, Crash Bandicoot 2 : Cortex Strikes Back et Crash Bandicoot : Warped.
Days Gone
Une démo du jeu de zombi de suspense et de furtivité Days Gone a été présentée par Sony. Elle montre de nombreuses infiltrations furtives, des explosions, et des hordes de zombis !
Le jeu doit sortir sur la PlayStation 4, avec quelques améliorations apportées pour la PS4 Pro. Sony n'a pas encore annoncé de date de lancement.
Destiny 2
---
---
Bungie a dévoilé une nouvelle bande-annonce pour Destiny 2 qui souligne l'histoire du jeu. La compagnie a aussi annoncé des items exclusifs pour PlayStation 4 qui seront offerts aux joueurs PS4. Comme avec le premier jeu Destiny, les avantages comprendront quelques items et une mission.
Le Lake of Shadows Strike est l'une des principales exclusivités. D'autres items incluent le Borealis Exotic Sniper Rifle, une armure, la carte Retribution, et le vaisseau Apex. Ceci durera exclusivement jusqu'à l'automne 2018.
Detroit: Become Human
---
---
Davantage de détails sur Detroit : Become Human de Quantic Dreams ont été révélés. Le jeu exclusivement pour PlayStation 4 a reçu une nouvelle bande-annonce qui présente son gameplay pour la première fois.
Detroit : Become Human vous permet de jouer le rôle d'un robot qui commence à se questionner sur sa nature et entame une rébellion.
The Elder Scrolls V: Skyrim VR
---
---
Oui, The Elder Scrolls V : Skyrim va avoir une version VR, bien qu'aucune date de sortie n'ait été révélée. Visionnez le trailer VR qui montre des mains flottantes lançant des flèches, des balles de feu, et de l'électricité sur des géants et des squelettes.
Final Fantasy XV: Monsters of the Deep
Sony a annoncé un composant VR pour Final Fantasy XV appelé Monsters of the Deep. Celui-ci est surtout axé sur la pêche. Il doit sortir en septembre 2017 sur PlayStation VR.
God of War
---
---
Une nouvelle bande-annonce pour God of War est parue qui montre Kratos s'aventurant dans une nouvelle contrée. Elle montre quelques séquences d'animation puis bascule sur du gameplay. Le jeu doit sortir début 2018.
Gran Turismo Sport
---
---
Prévu au départ pour sortir en 2016, Sony a annoncé que Gran Turismo Sport est maintenant programmé pour cet automne pour PlayStation 4. Le jeu tournera en 4K à 60 FPS sur PS4 Pro et aura aussi le support HDR. C'est un jeu exclusivement pour PlayStation 4, toutefois il est aussi en cours de développement pour PlayStation VR.
Horizon Zero Dawn The Frozen Wilds
---
---
L'extension de Horizon Zero Dawn a été annoncée, et elle emmènera Aloy dans une contrée sauvage et enneigée. Aucun autre détail n'a été révélé, si ce n'est que son lancement est prévu pour cette année.
The Inpatient
The Inpatient est un nouveau jeu pour PlayStation 4 par les créateurs de Until Dawn. Il est actuellement en préparation pour PlayStation 4, et aucun autre détail (tel qu'une date de sortie) n'a été révélé. Une bande-annonce d'animation à la première personne est parue, que vous pouvez visionner ci-dessous :
Knack 2
Plusieurs détails importants sur Knack 2 ont été annoncé par Sony. L'un concerne la sortie du jeu fixée au 5 septembre 2017. Cette suite coûtera 40$, selon Sony. Une bande-annonce, que vous pouvez voir plus bas, a été révélée.
Marvel Vs. Capcom: Infinite 
---
---
Une toute nouvelle bande-annonce pour
Marvel Vs. Capcom : Infinite
est parue en prévision du mode démo de l'histoire du jeu maintenant disponible pour PlayStation 4 et Xbox One. Elle présente quelques visages familiers tels que Ryu, Sigma, Zero, Mega Man X, Chun Li, Strider, Gamora, Thanos, et beaucoup plus.
Monster Hunter World
Monster Hunter : World, un nouveau jeu de la franchise Monster Hunter, arrive sur Playstation 4 et Xbox One. Il est prévu pour début 2018 et a été dévoilé avec une bande-annonce que vous pouvez visionner ci-dessous :
Moss
Moss est un autre jeu annoncé par Sony pour la PlayStation VR. Il conte l'histoire d'une petite souris qui part voyager pour explorer la nature sauvage environnante. Elle a avec lui un guide spirituel qui l'aide à résoudre des énigmes et à surmonter les obstacles sur son chemin.
Shadow Of The Colossus Remake
Sony a annoncé un remake/remastérisation pour Shadow of the Colossus. Il sortira début 2018. Regardez les visuels mis à jour du jeu dans la bande-annonce du gameplay révélée lors de la présentation ci-dessous :
Spider-Man PS4
---
---
Spider-Man PS4 a finalement fait son apparition, accompagné d'une bande-annonce qui présente le combat du jeu, la navigation, et plus encore. Spider-Man PS4 propose une histoire entièrement originale, un million de fois différente de Spider-Man : Homecoming.
StarChild
StarChild est un autre jeu PlayStation VR annoncé par Sony durant la conférence. On a encore assez peu de détails, mais une bande-annonce est parue pour le plaisir des yeux :
SuperHot VR
SuperHot VR
est annoncé pour la PlayStation 4. Les joueurs sur PlayStation VR pourront néanmoins obtenir le jeu cet été.
Uncharted: The Lost Legacy
Une nouvelle vidéo du gameplay a été dévoilée pour la déclinaison spécifique du jeu Uncharted : The Lost Legacy. Sa sortie est programmée pour le 22 août sur PlayStation 4.
Undertale
Undertale est un jeu indépendant précédemment sorti exclusivement sur PC. Cette fois, il le sera aussi pour Playstation 4 et PS Vita.
Le jeu sera également disponible sous forme matérielle, et il comprendra un livret d'instruction de 24 pages, ainsi qu'une édition collecor avec la bande son du jeu et un médaillon musical dans un coffret spécial.