Soyez un soldat d'élite dans Call of Duty Black Ops 3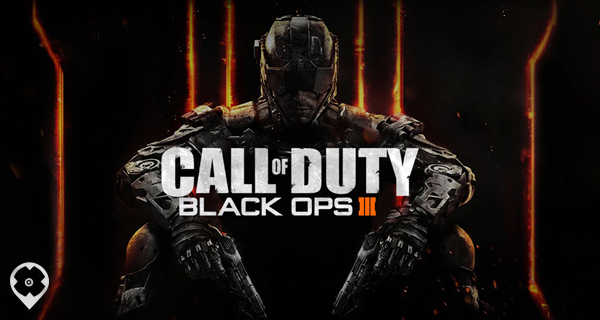 Le très attendu FPS de Treyarch, Call of Duty Black Ops 3, est enfin sorti! Et au cas où vous douteriez de le prendre ou non, voici tout ce que vous devez savoir pour en être convaincu.
Vue globale du jeu
L'action de Call of Duty Black Ops 3 se situe en 2065, 40 ans après les frappes de drones de Call of Duty Black Ops 2. La technologie a été grandement développée sur le champ de bataille. L'élite des soldats Black Ops ont des implants cybernétiques reliés au cerveau qui vont vous permettent de communiquer avec des robots de combat et des armes connectés au réseau. Dans cette guerre froide, vous devrez retrouver vos compagnons disparus et démêler une intrigue inquiétante.
CampagnE
En tant que soldat d'élite, vous évoluerez dans un monde ouvert que vous percevrez comme une arène de combat, ce qui permettra d'élaborer différentes stratégies. Une expérience sociale bien présente grâce au mode coopération qui vous permettra en plus d'affronter une IA intelligente qui s'adaptera au comportement de chaque combattant. Reposez-vous dans la « safe house » où vous pourrez également montrer vos succès à vos amis. La campagne introduit également le mode réaliste, un niveau qui est plus dur que le mode Vétéran où vous n'aurez droit à aucune erreur, le moindre dégât reçu signifie votre défaite.
Multijoueur
Le mode mutlijoueur apporte son lot de nouveauté dans black ops 3, vous pourrez essayer de nouvelles fonctions de mouvements, tel que les « Wall runs », « boost jumps » et « power slides ». La liberté dans la personnalisation avec le système Médiator 10 est aussi de retour. Ainsi, vous pourrez mettre jusqu'à six améliorations sur votre arme dans la section « Gunsmith ». Les joueurs seront également en mesure de choisir l'une des neuf spécialités: Antique, Seraph, Outrider, Reaper, Prophète, Nomad, Batterie, Spectre et Firebreak et ne plus vous contenter du simple soldat générique. Chaque spécialité vous donnera droit à une capacité spéciale ou une arme propre à cette spécialité.
Zombies
« Shadows of Evil«  est le Mode Zombie de Call of Duty Black Ops 3 avec sa propre histoire qui se déroule dans les années 1940 dans une métropole appelée Morg City. Incarnez l'un des personnages de ce mode, tel que le magicien, la femme fatale, le boxeur ou le policier. Frayez-vous un chemin à travers les morts-vivants dans ce monde tordu et confus.
Call of Duty
Black Ops
3
est disponible
en téléchargement
 au
meilleur prix
via Steam
(

PC)
,
XboxOne
,
Xbox 360
,
PS3
et
PS4
.
Comparer les prix
aujourd'hui et
économiser de l'argent en utilisant notre 
service de comparateur
de prix
!