Smash and Grab : Un nouveau jeu multijoueur des développeurs de Sleeping Dogs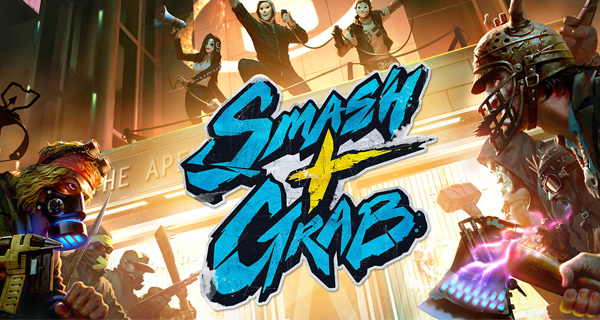 En Accès Anticipé sur Steam le mois prochain, Smash and Grab (stylisé Smash+Grab) est le nouveau jeu d'United Front, les créateurs de Sleeping Dogs.
Smash and Grab est un jeu multijoueur en ligne à 3 contre 3 qui est axé sur les gangs, les bagarres et les loots, entre autres. Vous incarnez l'un des leaders d'un gang. L'objectif de votre équipe est d'engranger 50000$ de biens trouvés dans des boutiques fermées ou sur d'autres joueurs, en 15 minutes.
Smash and Grab
Au fur et à mesure que le jeu progresse, vous pourrez looter des magasins plus grands et plus haut de gamme et utiliser de nouvelles armes modifiées (et plus méchantes). Vous pouvez aussi monter en niveau et obtenir de nouveaux avantages et vêtements.
Et ce n'est pas tout. Votre Lieutenant sera aussi capable d'obtenir ses propres améliorations et son look. Le reste des membres de votre gang de cinq personnes peut aussi être affecté dans leur catégorie propre. Utilisez tout cela et associez-le avec un bon travail d'équipe et des tactiques intelligentes, et vous êtes en route pour la victoire !
L'Accès Anticipé du jeu inclura toutes les caractéristiques incluant un mode hors-ligne ainsi que deux modes multijoueurs et cartes.